Scholarship Winners
Each year the UWYV staff are proud to support outstanding Venturers by awarding $1,000 and $2,000 scholarships to graduating seniors and current college students who exemplify leadership and changemaking.
Click here to access the FY24 scholarship application! 
Read about our previous scholarship winners below.
2023-2023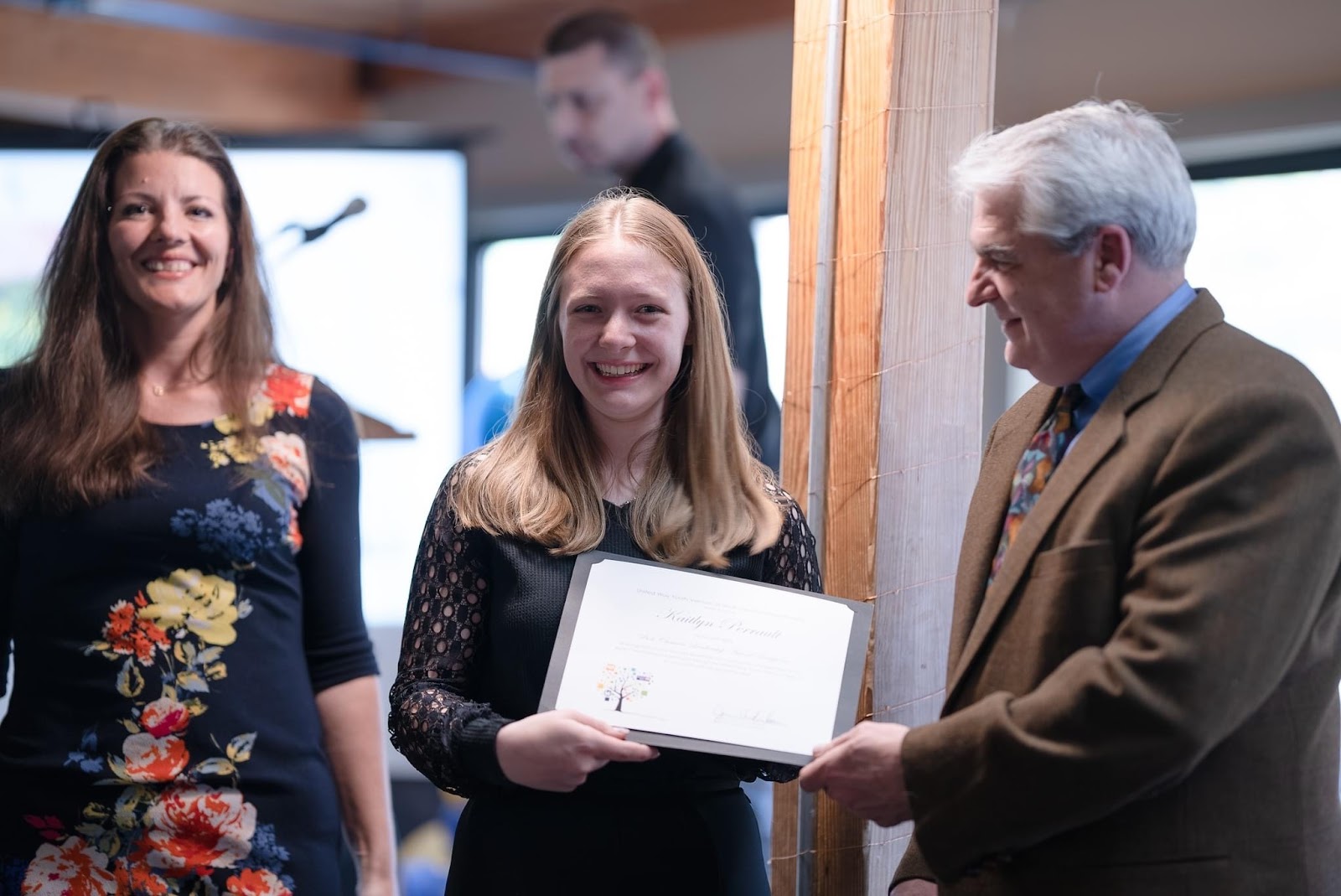 Kaitlyn Perrault
Holiday Spreaders – Leominster High School
Kaitlyn is a member of Holiday Spreaders, joining after Gray, and immediately becoming invaluable to the team for her leadership and problem-solving skills. In addition to recruiting new members (including her freshman sister, Emma) and mentoring them, Kaitlyn is someone who innately understands leadership and how to authentically build community. Whether building participation for activities with hesitant elderly residents or figuring out how to connect with the Alzheimer's community across circumstances and generations, Kaitlyn approaches obstacles with passion, empathy, and courage, modeling the way for others.
Kaitlyn has a long record of leadership and was part of three previous Venture Teams in middle school before joining up with Holiday Spreaders. She somehow holds executive leadership roles on student council, S.T.U.M.P (students for the transparency and understanding of municipal politics), and National Honor Society. There wasn't a mock trial or Debate Team, so Kaitlyn created new clubs and advisors. She is captain of her Varsity Volleyball and Varsity Tennis teams and when the freshman volleyball team was down a coach this past fall, Kaitlyn became their coach for the season.
Kaitlyn is a star student. She wanted to take AP Comparative Government and her high school did not offer the class, so she taught herself and inspired students in younger grades to do the same. Kaitlyn is working hard to support her community and also prepare herself for a bright future. As a triplet, you can imagine planning for college financing–Kaitlyn works at Starbucks as a barista to save money. Besides hopefully getting a well-deserved rest this summer, she will be moving to Bloomington, Indiana where she will study law and public policy at Indiana University.
Gray Dallaire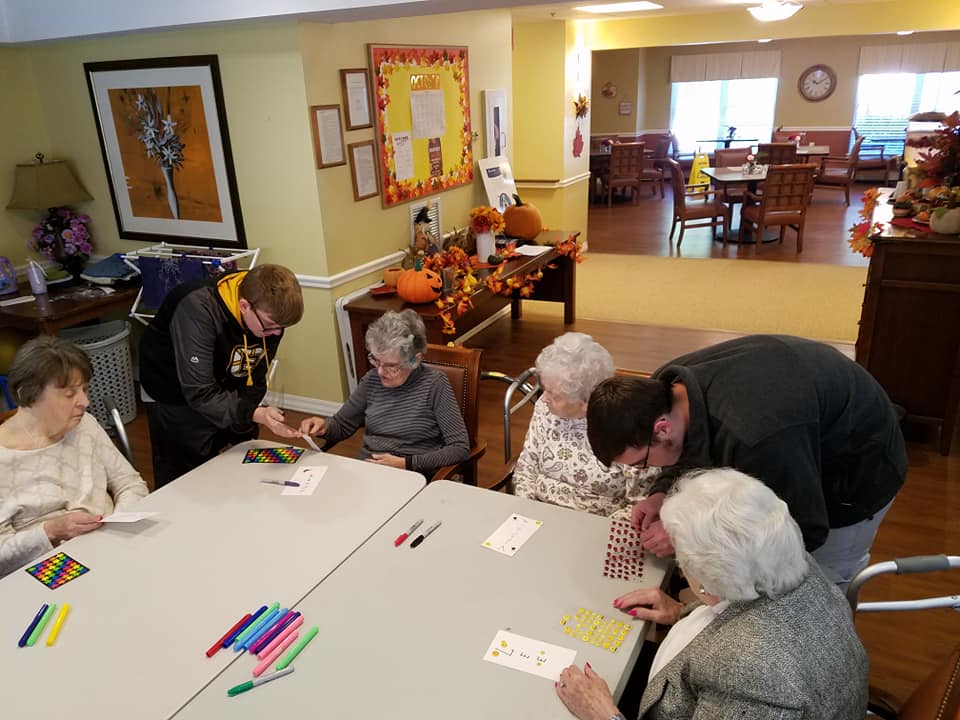 Holiday Spreaders- Leominster High School
Gray is a Leominster High School senior (class of 2023) driven to create positive change in other people's lives by bringing them joy. He took the helm of the Holiday Spreaders team two years ago when the former president and teammates left for college.
Gray was initially invited into the Holiday Spreaders team as a seventh grader by his role model and older brother, Anderson Dallaire. In his own words, "you visit once and get it…the joy we can bring and the difference we make…you want to come back for more." More than just a good time however, Gray keeps focus on the ultimate goal of their visits with patients to stimulate activity and motor functions while creating connections with people outside of their home. As a sophomore and sole member of the team, It became his urgent responsibility to recruit other students, mentoring and teaching them how to work with the patients.
COVID-19 created some particularly difficult challenges. In order to continue working with highly susceptible patients, he led efforts to continue their work through online trivia games, science fairs, singing competitions and more.
Gray is passionate about expanding the rights of young people by leading efforts at his school to create a student bill of rights and develop a local government course. He fills the rest of his time with numerous other leadership roles: Varsity Captain of both Lacrosse and Field Hockey, where he was the first male field hockey player on the team; Boys State, National Honor Society, and Student Council. He has a keen interest in natural science, conservation, and animal welfare and will be attending Iowa State University with hopes to become a biologist within our National Parks.
---
2021-2022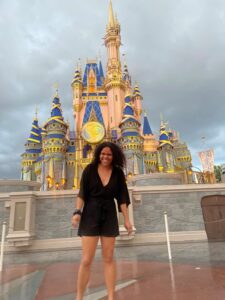 Gabrielle Holland 
Fab 5 – Ayer Shirley Regional High School
Gabby was a founding member of the Venture Team, Fab 5, during her freshman year at Ayer Shirley Regional High School. Gabby and her friends came together to plan light-hearted visits with the elderly patients at the Apple Valley care center. Gabby stands out as a master of adaptation. As the consistent leader of the Fab 5 team for four years, Gabby demonstrated steadfast determination to creatively solve any challenge that came her way. Through near constant changing conditions– team members coming and going, shifting interests, changes in school leadership/advisors, new pressing community needs and everything that accompanied COVID—Gabby led her team with resiliency and laser-focus. No challenge seemed to be too much for her imaginative and persistent approach to problem-solving. The icing on the cake of Gabby's evolving leadership story is her chosen future path and excellent news for all of us—community organizing and fundraising.
She will attend Fitchburg State University to study business management. We were honored to present Gabby with the Phil Grzewinski Innovation Award for $2,000! Congratulations, Gabby!
Noelle Piltzecker
Courtyard Cleanup – Francis W. Parker Charter School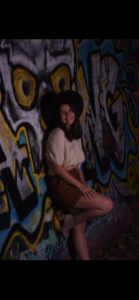 Before Noelle was a student at Parker Charter, she was a member of the Pink Ladies, a breast cancer fundraising Venture team co-founded by her older sister. Noelle eventually took on a leadership role in the Pink Ladies, keeping the effort to raise awareness of breast cancer alive with support from fellow youth. Noelle was motivated to bring her own passion to life in a new Venture inspired by her own interests and passions–Colors for Kenya, which collects and sends school supplies to schools in Kenya. She experienced social entrepreneurship in a different way this time around, learning step by step how to refine an idea into an actionable plan that others are eager to get behind. As a result of her cumulative experience by the time she was in the 9th grade at Parker, she became an invaluable resource to many other developing Venture Teams. This year, she and fellow students launched a new Venture to organize and project manage Parker's COVID-neglected inner courtyard. Through the efforts of the Courtyard Cleanup Venture Team, they've developed a brilliant approach not attempted before by any Venture Team, to create their own pool of student-raised funds to be distributed across a number of classroom and club-based courtyard rehab solutions. Through the leadership of Noelle and her latest Venture Team effort, they are making it possible for the school community to share in their vision to make the courtyard an inviting fresh air space for learning and restoring.
She will pursue a nursing degree at UMass Lowell. We were honored to present Noelle with the Bob Chauvin Leadership Award for $2,000! Congratulations, Noelle!
Leilani Markley
KLOMS – Gardner High School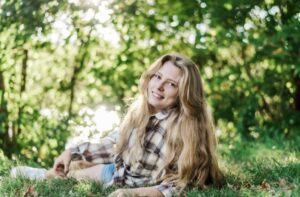 Leilani created a Venture to help kids that want to play sports be able to play sports even if they cannot afford equipment. Her project is a box donation system that is getting set up in public schools, the Gardner ice rink, and Gardner city hall where people can put donations in the box and the Team will distribute them to those that need them. The Venture was originally co-founded with a partner, but soon Leilani recruited three other girls with a common passion for playing sports to join the team and help create the Venture. A group of people coming together brought much strength to the project because the Team could all use their own experiences and ideas to create something bigger and better. Leilani has collaborated with principals of the public schools Gardner, city hall officials and managers of box companies to create this town-wide system that facilitates donations of good condition, used sports equipment, and then gives those donations to various coaches who may have athletes in need of the equipment and who may otherwise not be able to afford it. Collaboration has taught Leilani that leadership isn't doing something to carry the team, its bringing the team together to create something valuable.
Leilani will be attending UMass Amherst to study Kinesiology. It was an honor to present her with the United Way Youth Venture $1,000 Scholarship! Congratulations, Leilani!
Quinn Sugar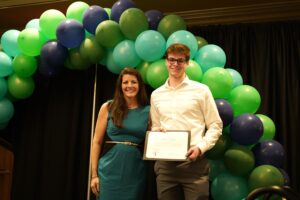 Growing Towards the Future – Oakmont Regional High School
In the 9th grade, Quinn co-founded his Venture, "Growing Towards the Future" which combined his love of gardening and green thumb with the desire to unite different groups of students and promote a spirit of inclusion. Together with students with special needs in the EXCEL Program, Growing Towards the Future nurtures a vegetable garden that not only yields nutritious produce, but also teaches the importance of teamwork and a united community. Veggies are used in the school cafeteria and donated to local food banks. It certainly has not always been easy, maintaining the garden during COVID just wasn't possible at times and the team worked hard to bring the garden back to its former abundance. It also requires funds to maintain and the team led many fundraisers during varsity basketball games.
In addition to Growing Towards the Future, Quinn is incredibly busy maintaining a perfect 4.0 GPA, playing basketball, and volunteering his time in service clubs like Peer Leaders and the National Honor Society and at community events.
In the fall, Quinn will be moving to Amherst to study accounting while attending UMass's Isenberg School of Management, Honors College. It was an honor to present him with the United Way Youth Venture $1,000 Scholarship! Congratulations, Quinn!
---
2020-2021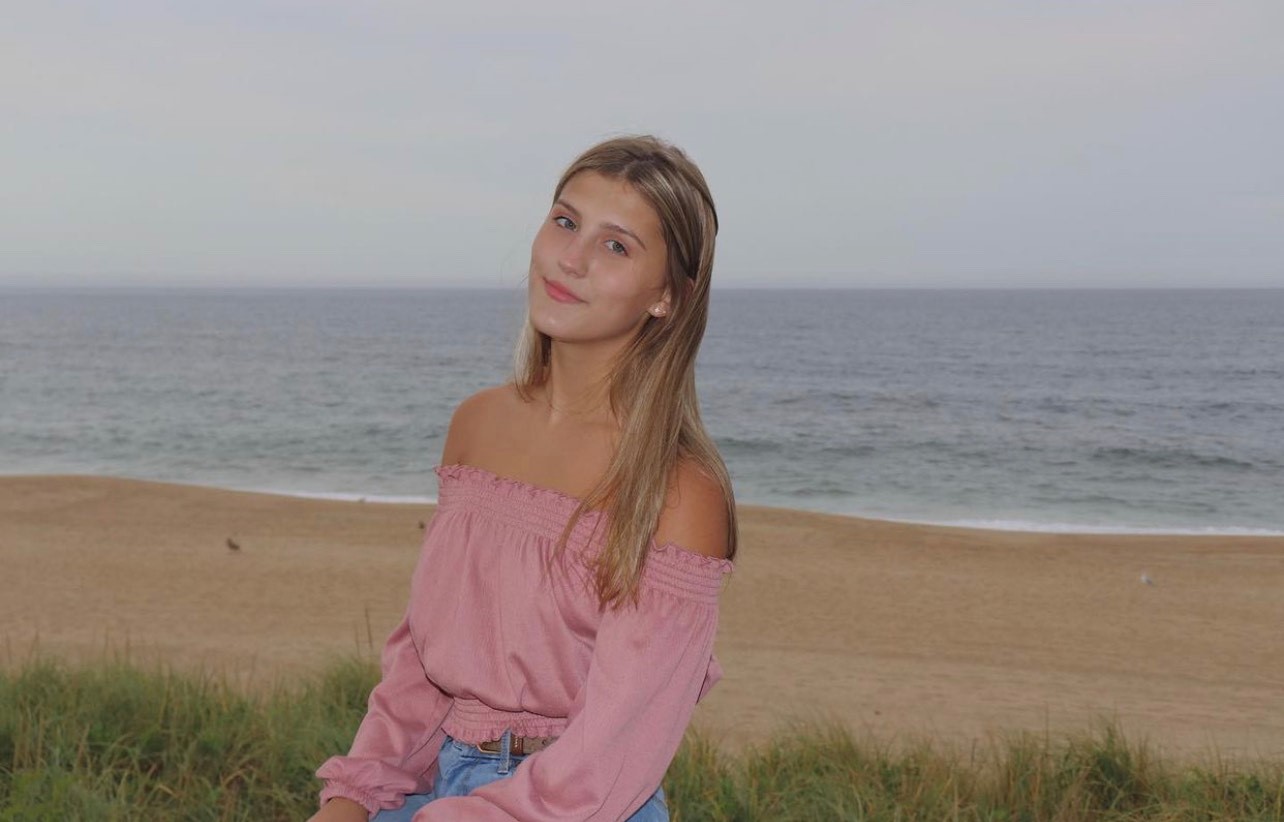 Estelle Arseneau
Current Events Club – Fitchburg High School
Estelle has participated in many sports and school musicals, and she served as Vice President and as Secretary of her class.
In her spare time she volunteers regularly and is a member of the National Honor Society. She has also been an active member of her community for as long as she can remember. Her passion for helping out in the community started at a young age when her mother brought her and her sister to clean up trash in her city's parks. She has been a conscientious student in the Honors Academy at Fitchburg High School since 2017.
She is an original and active member of the Current Events Club since 2017, and now President of the Venture Team. Her team hosts fundraisers and events to improve the community and school. They have hosted movie nights to raise money for pediatric cancer, designed a food bin to decrease waste at the school, raised money for an Elkay Ezh20 Filtration System, created care packets that they gave to a homeless shelter, and much more!
She will attend Merrimack College to study Biology with a pre-dental track. We were honored to present Estelle with the Bob Chauvin Leadership Award for $2,000! Congratulations, Estelle!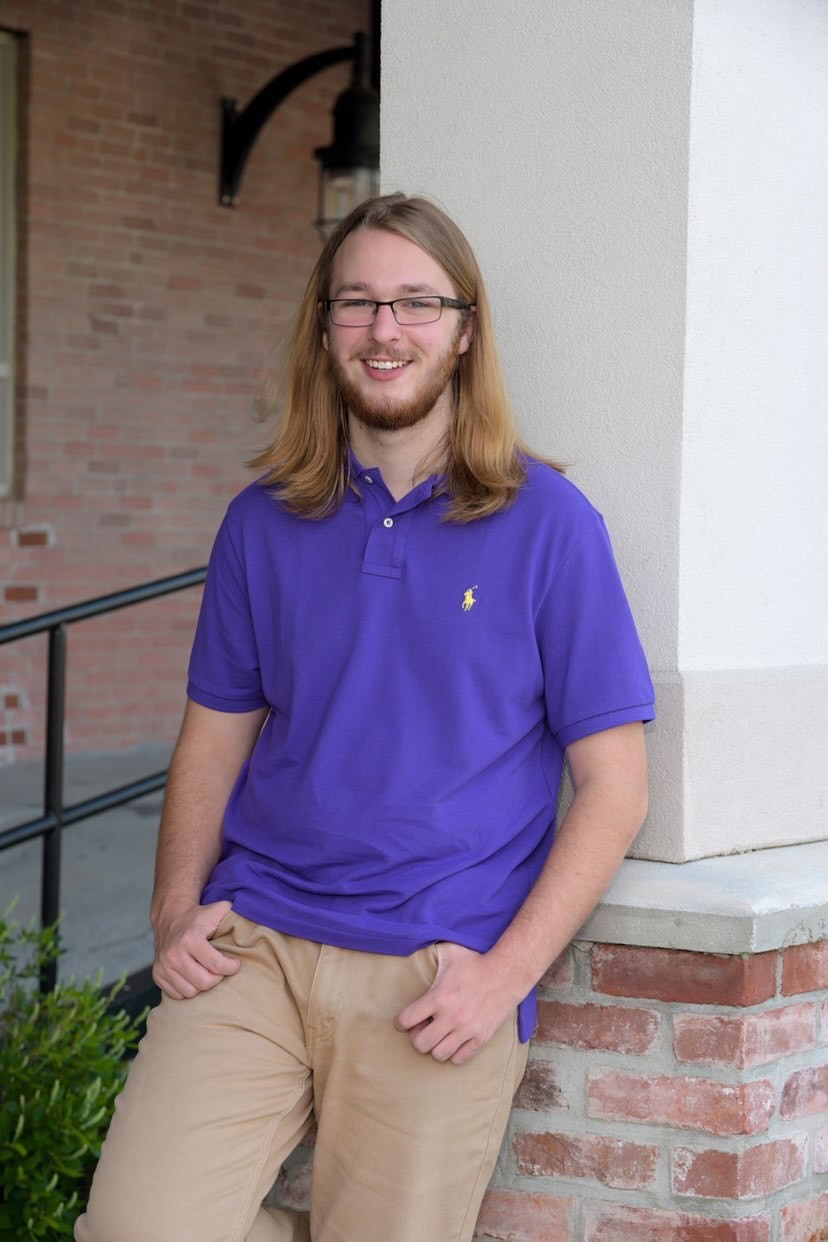 Anderson Dallaire
Holiday Spreaders – Leominster High School & CTEi
At Leominster High School, Anderson was involved in Student Council, and was treasurer of STUMP (Students for Transparency and Understanding of Municipal Politics). He was also a member of the Field Hockey and the Boys Lacrosse teams. He is an active volunteer and an eagle scout as well, finishing his Scout project recently by building a shed at Sky View Middle School's lower field to store the nets for the school and local youth programs. Anderson is also a member of the Mayor's Youth Council.
Anderson has been part of Holiday Spreaders for six years and over that time he worked on recruiting his friends and his brother to join the group to be able to keep it going after his graduation. The Team's mission is to visit the Alzheimer's Unit at Leominster Crossing Assisted Living facility. They visit once a month to engage the residents with different activities. Anderson has led a life of service and will continue as he enters Westfield State University studying Special Education.
It was an honor to present him with the United Way Youth Venture $1,000 Scholarship! Congratulations, Anderson!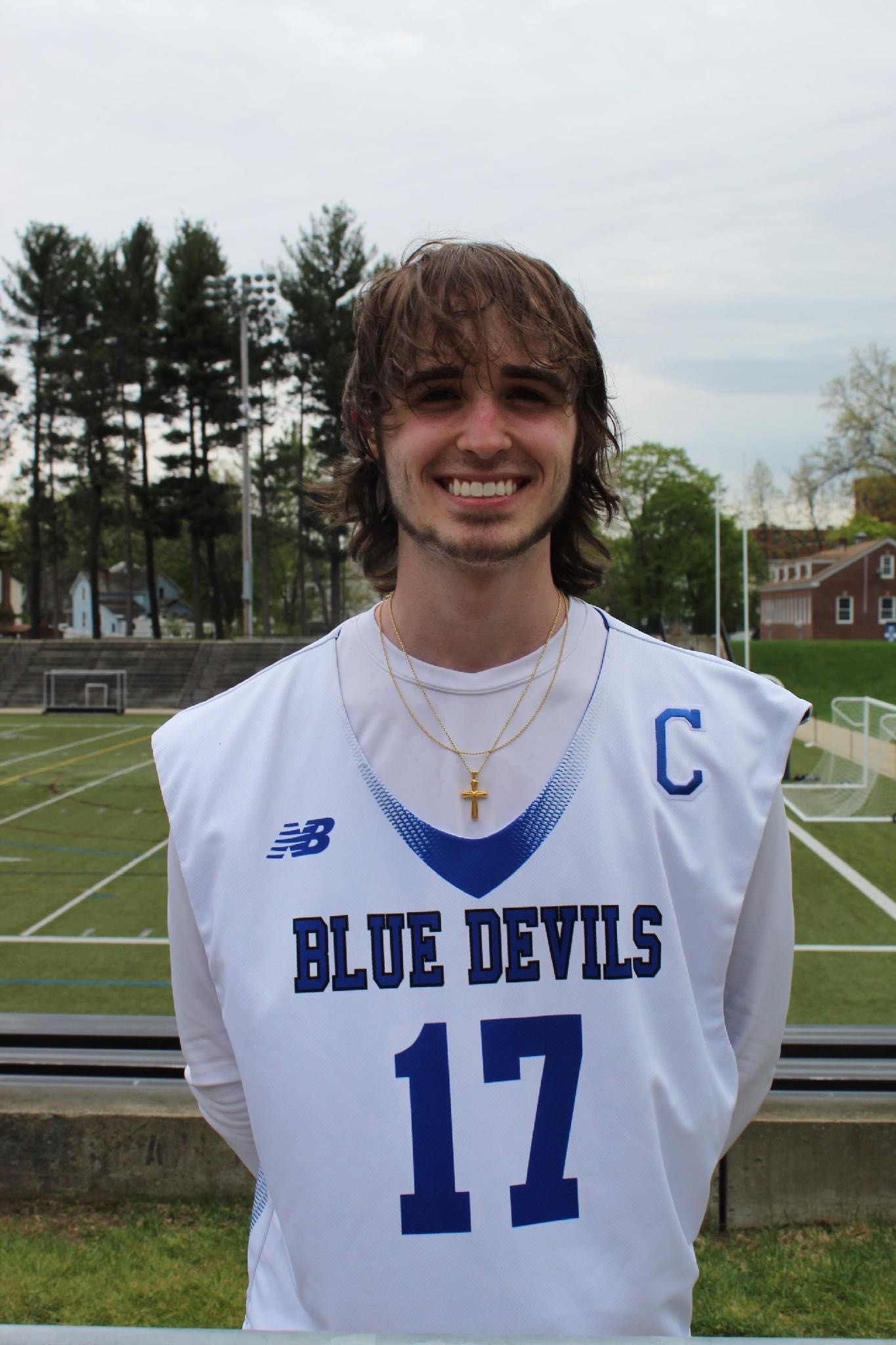 Devon Smith
Holiday Spreaders – Leominster High School & CTEi
Devon Smith is part of the Venture Team Holiday Spreaders, and works side by side with fellow scholarship recipient, Anderson Dallaire, and the other members of the Holiday Spreaders Team. This Team visits a local assisted living home (Leominster Crossings) each month and spends time with Alzheimer's patients. They visit once each month and plays games, makes crafts and participates in other activities to spread cheer and help strengthen the patients' find motor skills.
Devon is involved in many activities and clubs at LHS. He is Vice President of the National Honor Society. He is also a member of Student Council, GIVE and plays goalie for the boys Lacrosse Team, which allows him apply his leadership and teamwork skills not only to push himself but to also motivate others. He is heavily involved in the community. Devon is an eagle scout and participates regularly in Veteran services. He volunteers each summer at a local camp, Creative Choices.
Devon will study Sports Management at UMASS Amherst this fall. We were proud to present Devon with the United Way Youth Venture $1,000 Scholarship! Congratulations, Devon!
---
2019-2020
Kylee McCumber
Kylee's Kare Kits for Kidz – The Winchendon School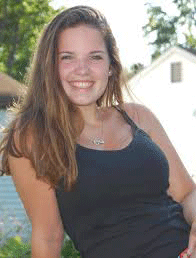 Kylee McCumber, winner of this year's Bob Chauvin Leadership Award, shares how her elementary school idea to feed hungry kids is still going strong, feeding over 500 kids each week, and opening doors for Kylee she never could have imagined.
Watch Kylee's interview with UWYV Director, Lauren Mountain, below.
Ethan Chandler
Karate for Kids – Fitchburg High School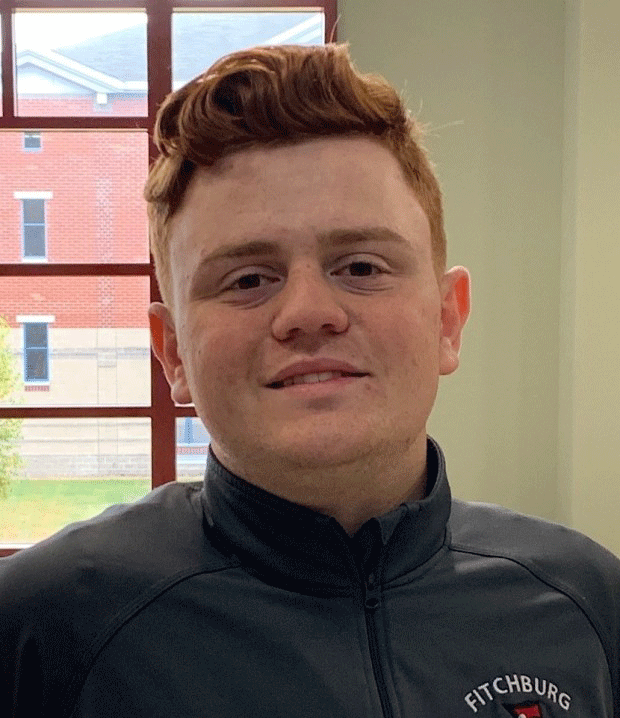 Fitchburg High student leader & UWYV scholarship recipient, Ethan Chandler, talks to Lauren Mountain about his Karate for Kids Venture.
Watch Ethan's interview with UWYV Director, Lauren Mountain, below.
Olivia Wells
P.T.S.D., Spartan Center & APush4Peace – Oakmont Regional High School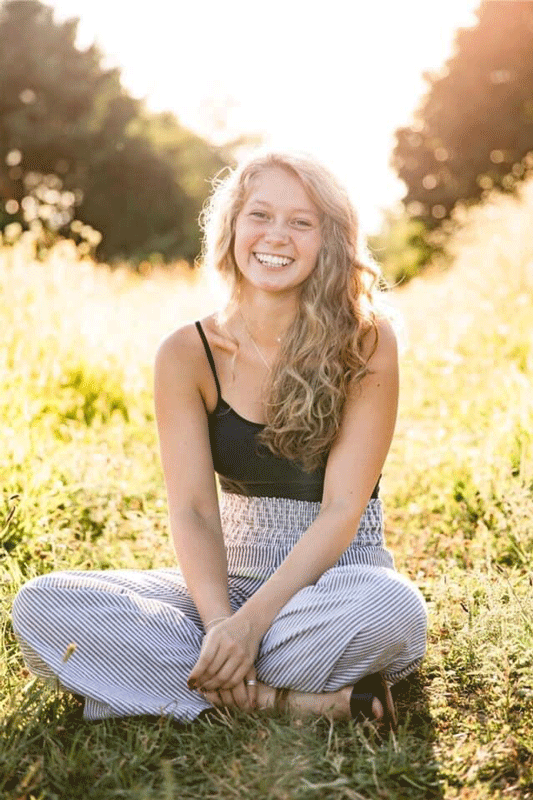 Oakmont senior, Liv Wells, co-founded two Ventures and took one over. Hear about how she has worked to keep her Ventures thriving, misconceptions adults have about young people, and her heroes.
Watch Oliva's interview with UWYV Director, Lauren Mountain, below.
---
2018-2019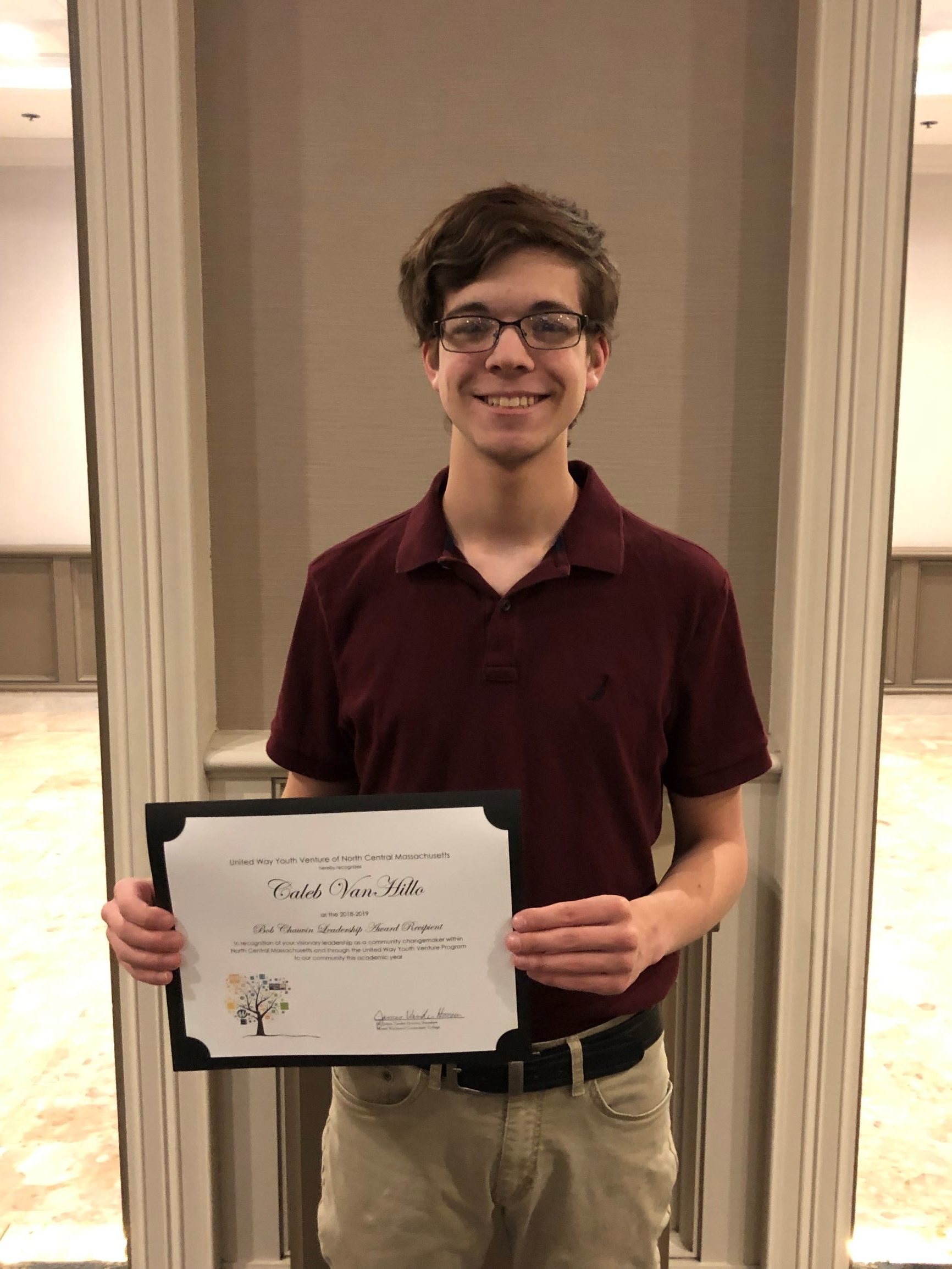 Caleb VanHillo
Meals for Shields – Montachusett Regional Vocational Technical School
Throughout Caleb's time in Youth Venture he has participated in three ventures, being in leadership roles in two of them. Dedication to these ventures has always been a priority for him during their development and implementation. His latest venture and the one he is personally most proud of, is Meals For Shields. Through this venture he and his Team delivered hams and pies, as Christmas meals, to all surrounding police and fire stations. This venture had multiple challenges with the biggest being a time constraint to make the deadline of Christmas day. This venture become a focus in his life, an ongoing commitment he has been pleased to have been a part of; sacrifices of his time and resources to benefit the community and the people who protect it. Caleb has always had a focus on making a positive impact on the community around him and United Way Youth Venture has given him an outlet to clearly do just that. During the process of creating his Venture and for a time after, he was completely dedicated to seeing the venture through to benefit the community and the people who reside in it. He is pleased to go on and inspire others to help make change through events like the Spring Showcase, and simply through the glowing praise he gives when speaking of this kind of work. It is his hope to inspire all those around him to be just as passionate about committing time and positive energy to help build a stronger community. Caleb will be attending UMass Lowell in the fall majoring in biomedical engineering.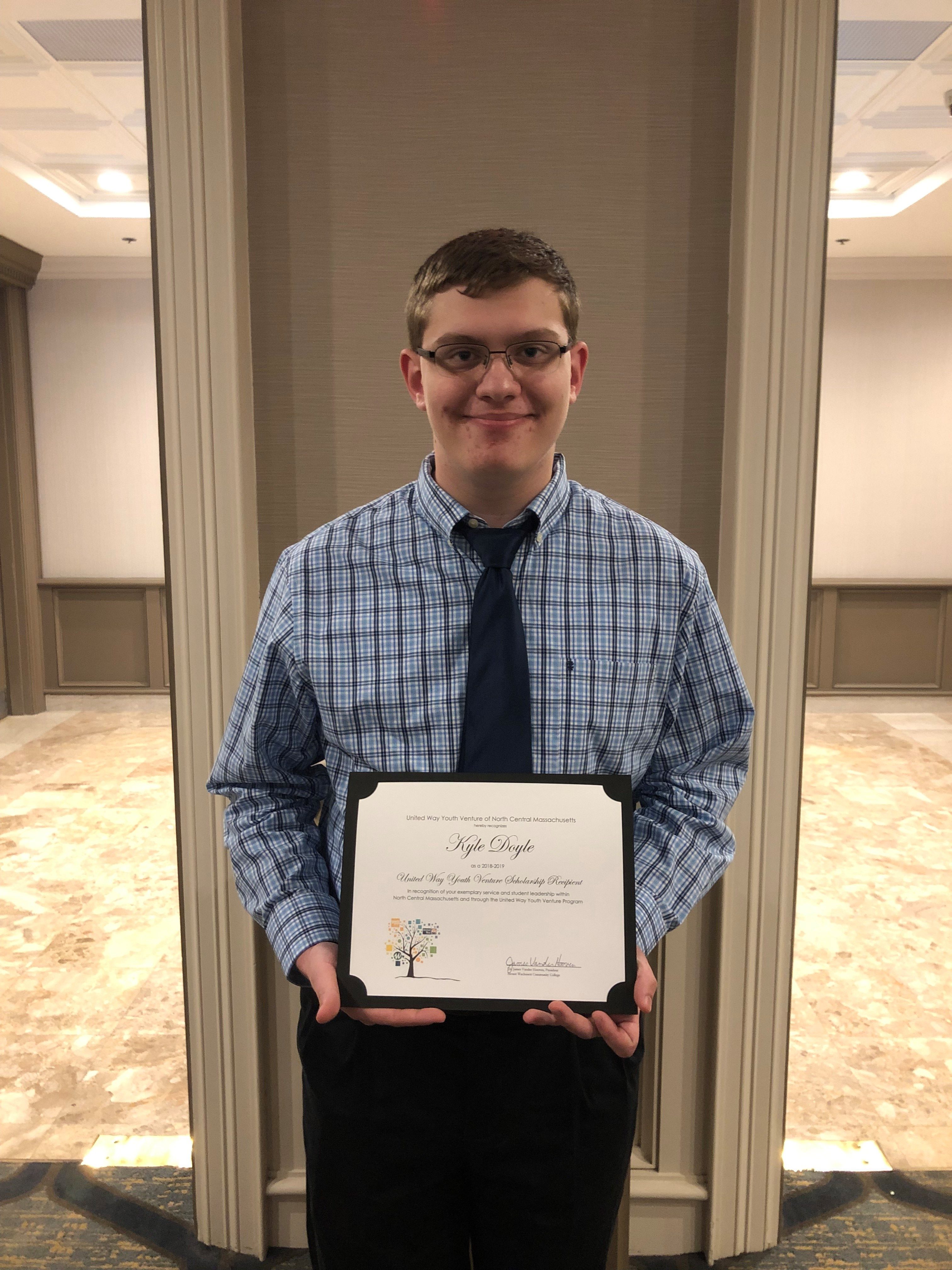 Kyle Doyle
Project Launch – Leominster High School & CTEi
Kyle is responsible for resurrecting Project Launch, a previously started Venture to help freshman adjust to high school, that became inactive for a few years. Beginning in his sophomore year, Kyle persevered to recruit student leaders, find an adult ally for the team, and develop a budget without requesting any seed funding. Under his leadership, Project Launch has been a success. They helped incoming freshmen navigate the confusing school wings to find their classes during move-up day, understand the class rotation schedule, learn how to open combination lockers, and set up class study binders. In addition, they held events around midterms to help students understand the midterm structure as well as determine a solid study strategy. Kyle is an inspiration as far as his perseverance and determination are concerned. In addition to Kyle's leadership with Project Launch, he is passionate about serving his community, volunteering as a Eucharistic minister, collecting food for the food pantry, giving 250 hours each summer to the Creative Choices Leominster summer camp for elementary and middle school kids. Kyle is also a leader for his Boy Scout Troop, where he became an Eagle Scout at the age of 14. Kyle will be attending either Saint Anselm or Sacred Heart to study Chemistry beginning in the fall.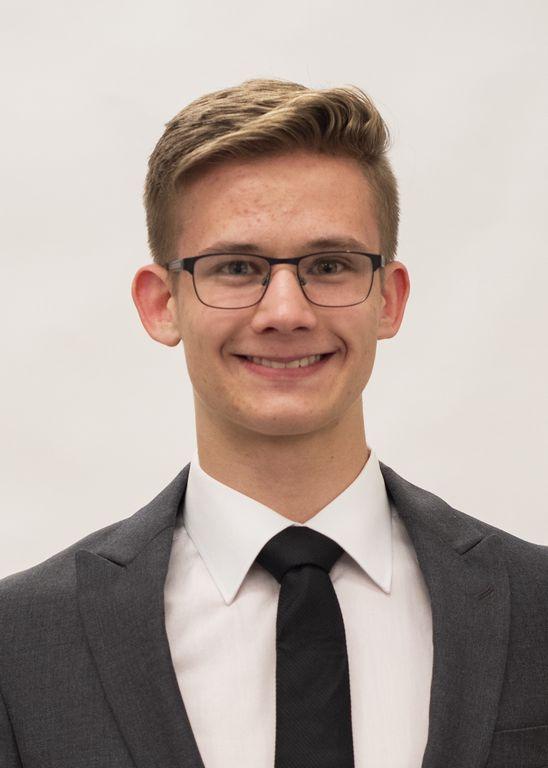 Landon Tucker
Current Events Club – Fitchburg High School and Union College
Landon created the Current Events Club venture last year, which selects hot topics each month or so for students to dig into problem solving locally. Currently, they are collecting food in the cafeteria that would normally be thrown out and donating it to Our Father's House. The Current Events Club is going strong this year due to Landon's foresight, strategic planning, and focus to ensure sustainability and expansion each year. Though Landon is now in college, he is still an active member of the board and supports leadership in expanding their presence and transforming needs into solutions through student passion. Landon supported other ventures and inspired others to do the same. As a result, he has inspired students at Fitchburg High to participate in service work or create their own venture. More and more students are willing to engage in service work and support the needs of the community. Landon does well in college, maintaining a 3.9 GPA in a challenging mechanical engineering program at Union College. As a result of his UWYV experiences, he continues to lead other students and has been selected to serve as an ambassador for next year's orientation for the incoming class.
---
2017-2018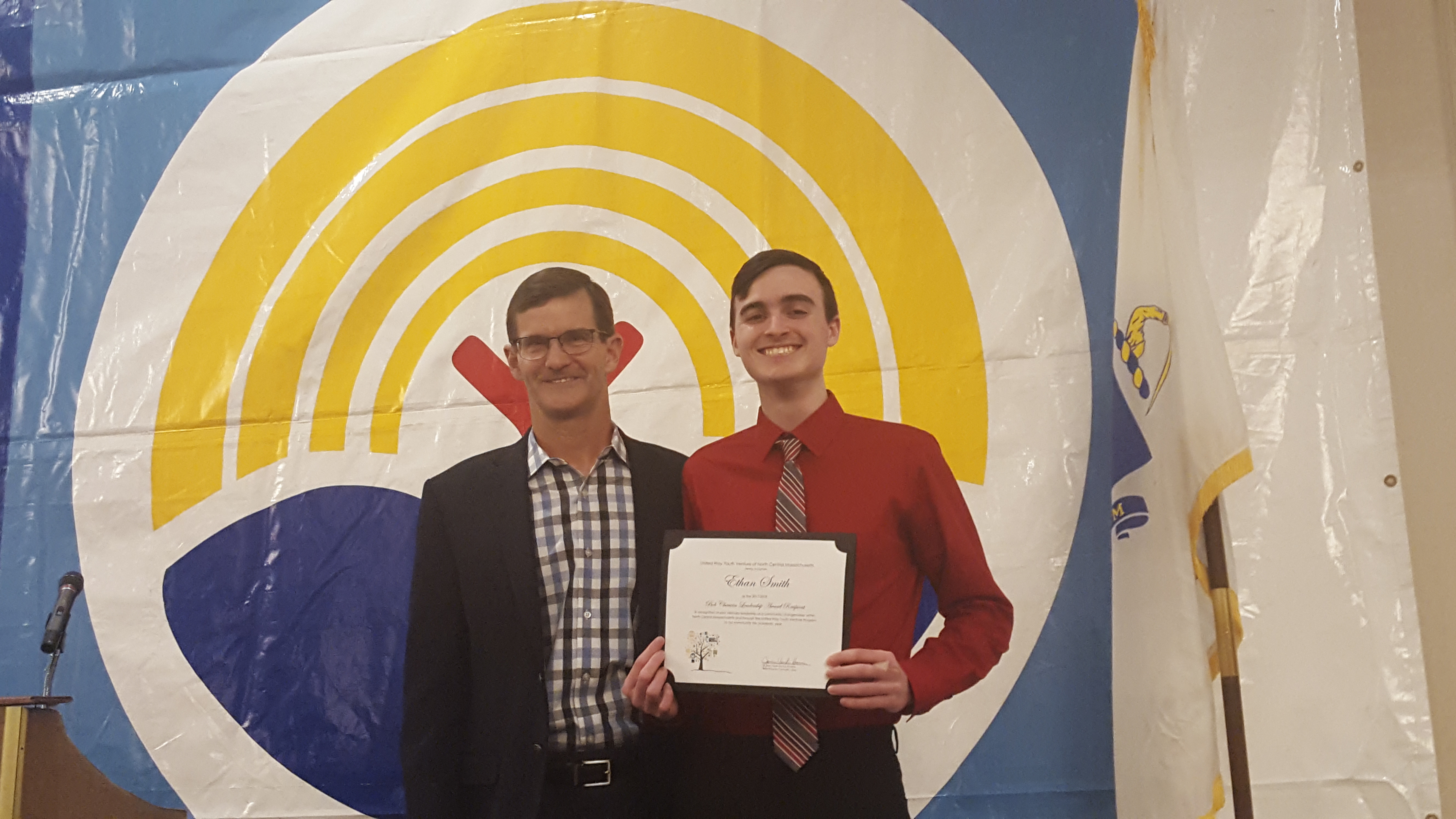 Ethan Smith
Holiday Spreaders – Leominster High School & CTEi
Ethan started his Youth Venture, Holiday Spreaders, as a middle school student, when he and a few friends started visiting the Alzheimer's Unit at Leominster Crossings. The group quickly developed a relationship with the patients and to date they have visited over 48 consecutive months, (more than 4 years without missing a month). Each month Holiday Spreaders identifies a holiday or special occasion to celebrate with the patients. Ethan has been so impacted by this experience that he has chosen Neurological Medicine as a college major, with a goal of curing Alzheimer Disease. Ethan's Team has not only developed a relationship with the patients but with the staff as well. Ethan even acquired a part time job at Leominster Crossings as a dietary aide and has the opportunity to check in with his patients regularly.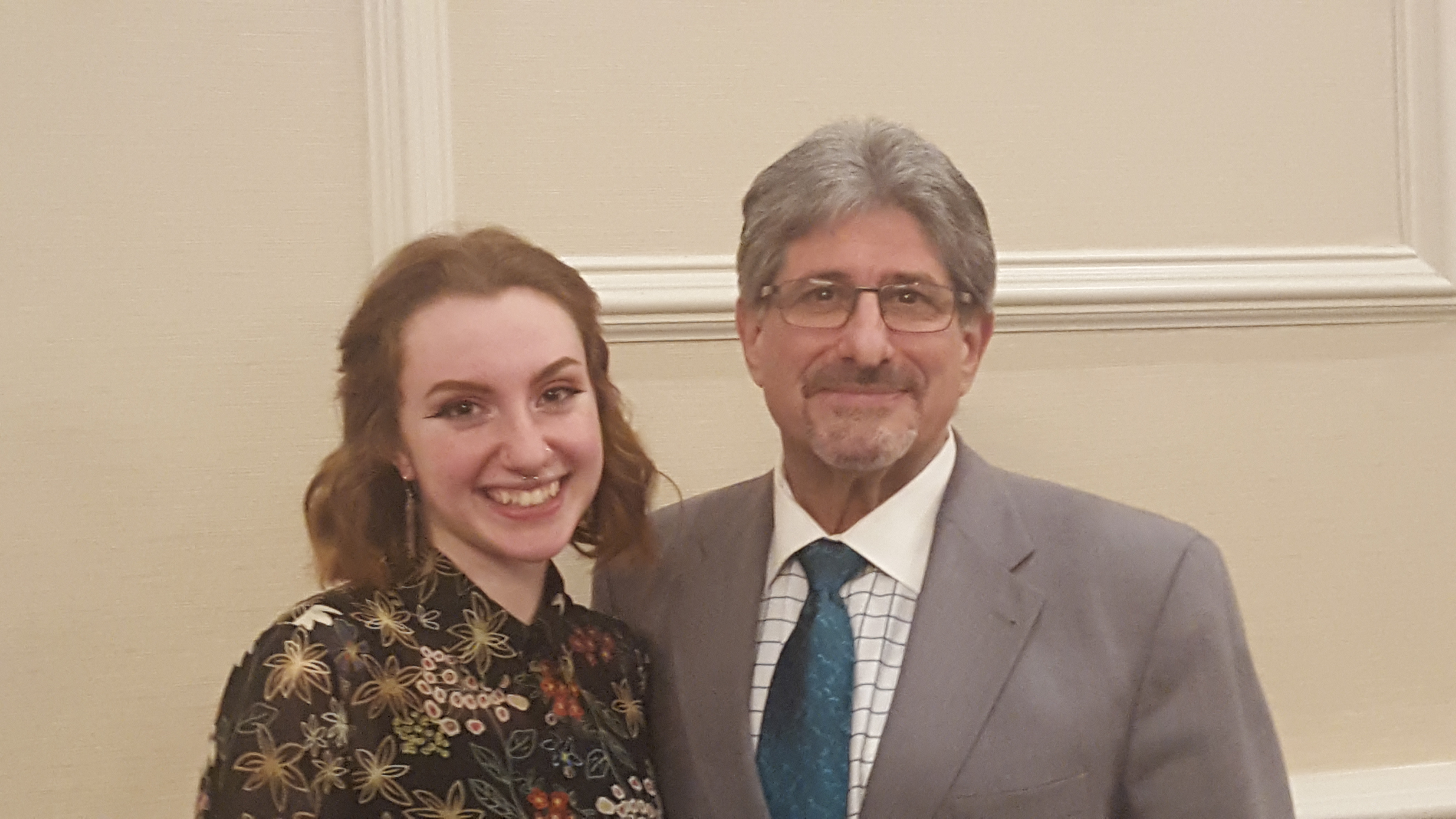 Samantha Collette
(Saving the) Bee's Knees – Montachusett Regional Vocational Technical School
In October of 2016, Sam was brainstorming ways to better the community she lived in while having an impact that could be global. She stumbled upon the growing issues of the decline in honey bee populations. From there she looked into how she could put a team together that would help her educate the public and fundraise while also looking for an organization that would support her with this process. She found three other students who shared the same passion and at the same time found United Way Youth Venture. Samantha connected with Mary, the president of the Worcester County Beekeepers Association and received tremendous support from her. Samantha and her team hosted a Honey Festival and a Farmers Market and raised enough money to donate $1,000 to the Haagen Dazs Honey Bee Haven.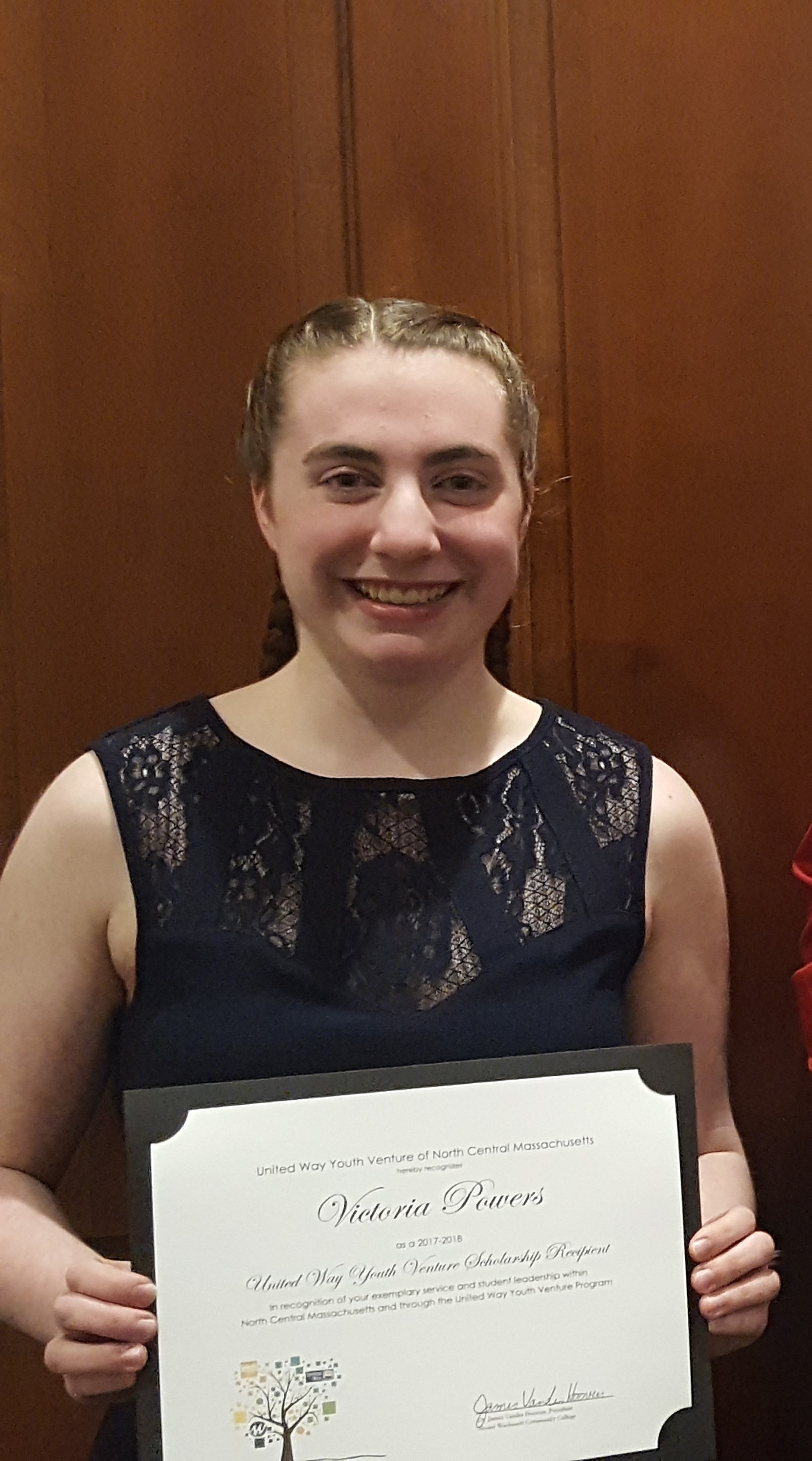 Victoria Powers
PTSD – Oakmont Regional High School
Victoria is the treasurer of her Youth Venture team called PTSD. Their mission is focusing on providing support for those who are affected by PTSD in her area. Their goal is to raise money so that they can make care packages for those affected by PTSD. Included in these care packages will be a brain stress ball, a pack of gum, colored pencils, coloring pages and a happy jar filled with positive quotes inside. Victoria and her team also hope to spread awareness about PTSD, and held a fundraiser this past Veteran's Day at the local town pub. They were able to coordinate a trvia night fundraiser with the restaurant's weekly trivia night. It was a huge success with a packed house.
---
2016-2017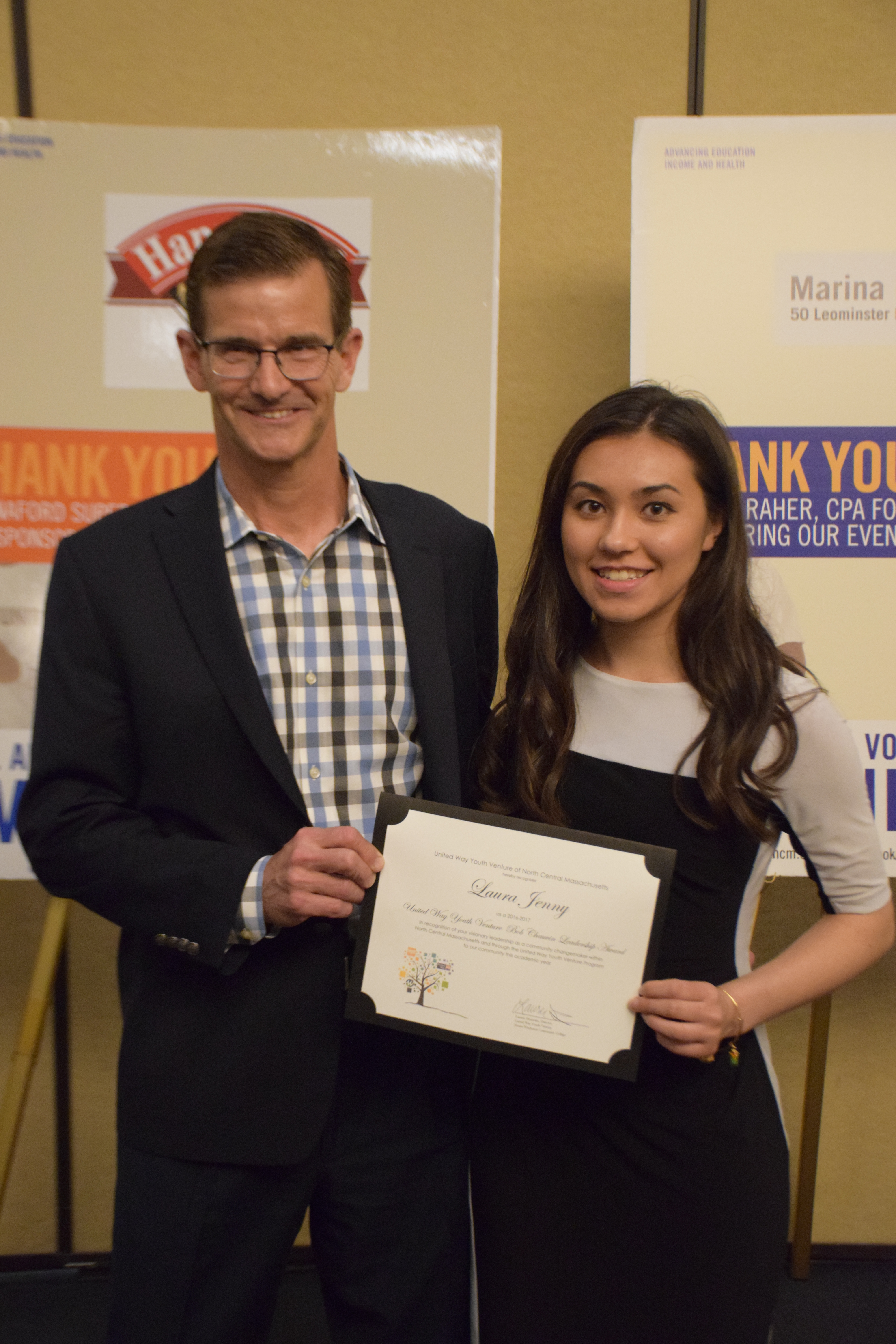 Laura Jenny
PLAY – Protecting Law Enforcement & Youth – Leominster High School & CTEi
As a remarkable young student, one of Laura's proudest accomplishments is the Youth Venture she co-founded called PLAY (Protecting Law Enforcement and Youth) which connects "at risk" youth with local police, opening dialogue about current misconceptions and reinforcing positive relationships within the community. Laura became a presenter of the Juvenile Justice Jeopardy game which she brings to urban areas to raise awareness of local street laws through fun, interactive assemblies. She has connected to Fitchburg and Leominster public schools, and the Springfield and Worcester Boys & Girls Clubs, earning her and her team the Changemakers of the Year award in 2016.
Aidan Provost
Sound of Murdock – Murdock High School
Aidan suffered a serious concussion and had a diagnosis of Post-Concussion Syndrome in summer of 2015. Although Aidan could not be in an environment that allowed him to DJ for his Youth Venture, Sound of Murdock, due to the noise and lights, he had created enough of a base of volunteers to sustain the venture during his absence. He continued to support other ventures and be a part of planning and working as was permitted by his physician. Being in a community that has a low self-esteem is perhaps the biggest challenge for Murdock and Aidan. Aidan has consistently been a role model, a mentor, and a supporter of his community and venture. Sound of Murdock has DJ'd events both in town and at various events and schools in North Central Mass. Aidan often steps back and allows others to be in the limelight for events, encouraging other students to step outside of their comfort zone and assume positions of leadership. For the Sound of Murdock, although Aidan loves to be the DJ he always lets other students take on the role so that there is a new generation of DJ's for Sound of Murdock.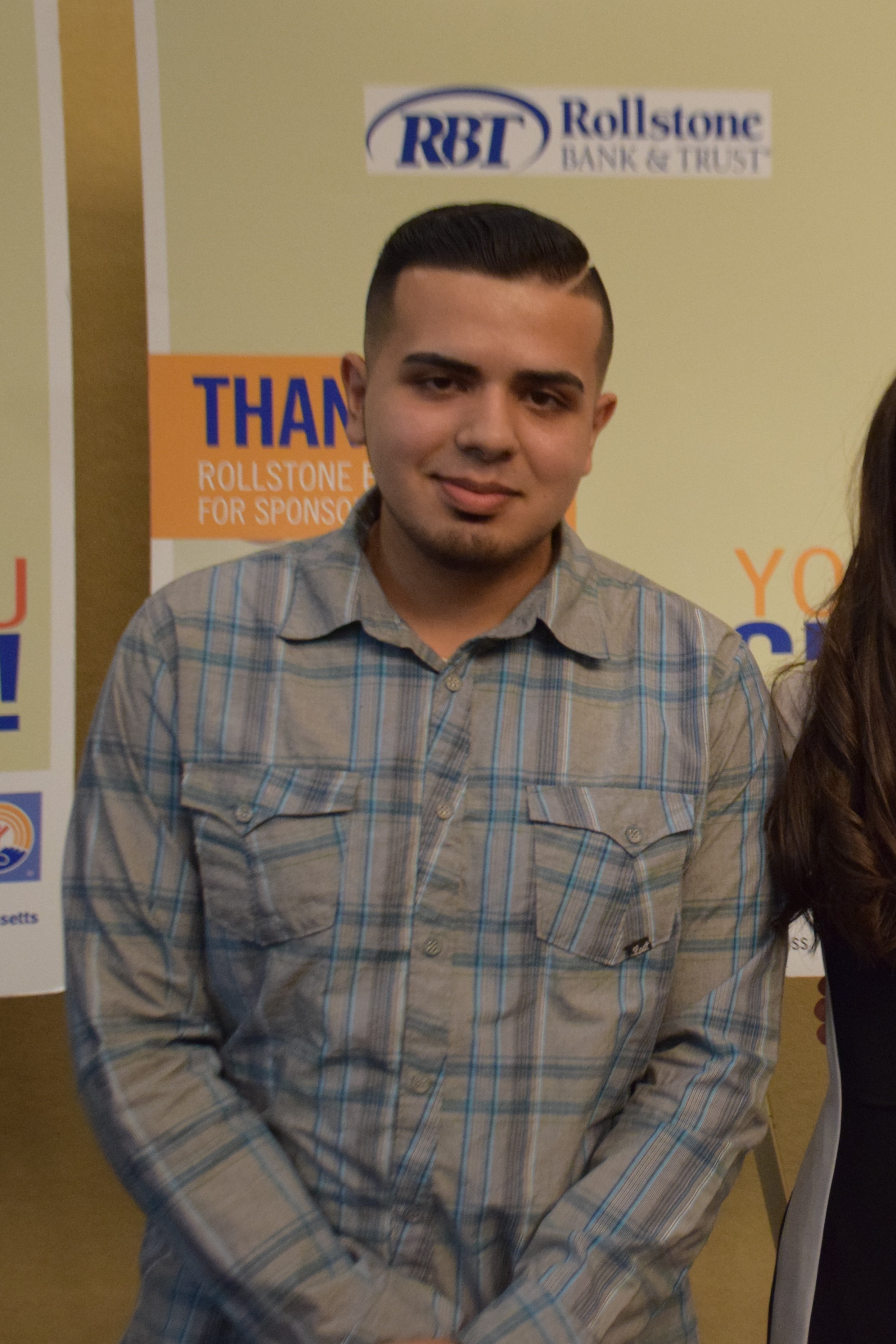 Alex Ramos
PIT (Peer Initiated Tutoring) – Leominster High School & CTEi
Alex's commitment to supporting others is evident in his founding of a Youth Venture after he tutored a student and saw her have success in a subject she struggled with. He, along with two other students, developed a student initiated after school tutoring center they called PIT (Peer Initiated Tutoring). They provide a place for students to be able to stay after school and study with their peers. They have available student tutors who can assist other students in a variety of subjects. They opened their program last year and were very successful, earning them recognition in the Leominster High School academic community. Alex's commitment to the program is inspiring as he continues to work to make improvements and to increase the number of students involved as tutors.
---
2015-2016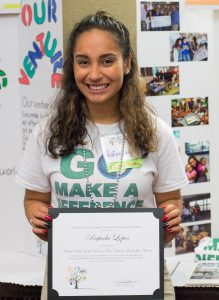 Rafaela Lopez
GO Make a Difference! – Leominster High School & CTEi
Saddened by the devastation that the earthquake had on the families of Haiti, Rafaela knew it was time to stop sitting around and stand up to help those who were in need. Through the creation of her Venture Team, GO Make A Difference!, Rafaela was determined to help the homeless both in Haiti and locally by raising donations of essential items for the families, hosting birthday parties for children whose families couldn't afford it, and volunteering with the local Habitat for Humanity. After gaining a whole new level of confidence and experience, Rafaela and her team were able to achieve one of their biggest goal's and actually raise the funds to go to Haiti and serve as volunteers with the nonprofits helping the homeless affected by the earthquake. Since then, Rafaela has become an inspiration among the North Central Massachusetts community, having won the Campus Compact's National 2016 Newman Civic Fellows Award and the inaugural Bob Chauvin Leadership scholarship.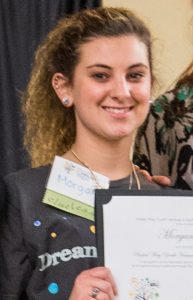 Morgan Tate
GO Make a Difference! – Leominster High School & CTEi
Along with Rafaela, Morgan has helped to make a big difference for the children of Haiti as a leader of the GO Make A Difference! Venture Team. Having never been abroad before, not only was Morgan able to support the needs of the children and families who were in desperate need for the team's donations and assistance, but Morgan realized how valuable the UWYV experience was for her own growth on a personal level as she learned how to be involved in the community and develop a special bond with the children. Despite facing her own personal struggles, Morgan was able to overcome these roadblocks through sheer determination and will and a passion for helping those in need.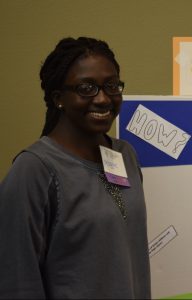 Maguatte Mbengue
The Children's Education Fund Program – Leominster High School & CTEi
As someone who was often more reserved in class compared to her fellow students, Maggie soon found her niche when she discovered her passion for serving others. Through the United Way Youth Venture program, Maggie founded her own Venture Team called the Children's Education Fund Program, working to help create scholarships for foster students who would often not have the funds or family connections to be able to afford to go to college. As an immigrant from Senegal, where she faced many of the same adversities which are faced by foster youth here in the US. In addition to helping foster youth get an education, Maggie was able to gain many of the skills to help her feel more confident and become a leader in the community and has passed her dreams for the Venture to her younger sister.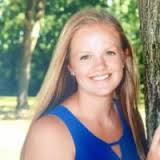 Hannah Dike
Friends of Rachel's Challenge – Leominster High School & CTEi
Hannah Dike has been a leader of the Friends of Rachel's Challenge Venture Team throughout her time at high school, serving as the President of the team for the last two years, as they helped to ensure that the entire LHS community will be prepared to recognize the signs of bullying and act as an ally to those in need. As a student who was unafraid to step up into the leadership role, also acting as the Student Council President in her senior year, Hannah exemplifies the type of leader that all Venturers are working to become. Through her four years at LHS, Hannah made it her mission to show that one person showing compassion to others will start a chain reaction throughout the school that will change its culture for good. Hannah is currently receiving her degree at Simmons College in the hopes of becoming a physical therapist.
---
2014-2015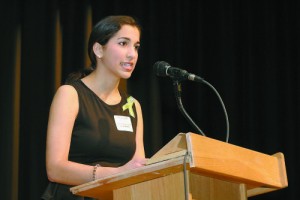 Kyrah Altman
LEAD (Let's Empower, Advocate, and Do!) – Leominster High School & CTEi
 Kyrah Altman is the executive director of the United Way Youth Venture Team , LEAD, which was begun as a means to raise awareness about mental health and gun-related violence in the wake of the San­dy Hook tragedy. LEAD has since grown to take on many issues facing the community by hosting a multitude of events and initiatives including an annual Sandy Hook Candlelight Vigil, spa days for homeless families living in local hotels, and donating Christmas gifts to families struggling with addiction at Orchard Street House. Kyrah and her LEAD teammates are making progress in implementing a brand new student-created mental health curriculum to be used in the high school next year. In the fall, Kyrah will be attending George Washington University in Washington, DC, with a focus on public health.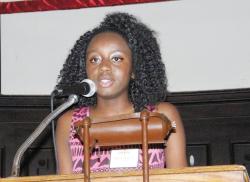 Plamedi Makelela
STRIDE (Students Trying to Rise in Defense of Equality) & LEAD – Leominster High School & CTEi
Plamedi Makelela, a senior at Leominster High School and CTEi, is one of the founding members of United Way Youth Venture Team, STRIDE (Students Trying to Rise In Defense of Equality), which is committed to gathering support for the LGBTQ community throughout their school and Leominster with a STRIDE Pride Night hosted at City Hall last spring. The Venture Team fundraises to support the Waltham House, which provides safe housing and counseling for LGBTQ youth who have met mental and physical abuse for their sexual orientation. Plamedi plans to attend Northeastern University in Boston to study media production in the fall.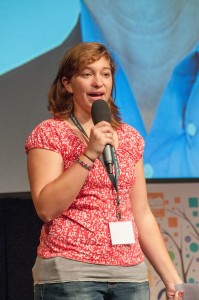 Deryn Susman
Sizer Cubbies – Sizer, a North Central Charter Essential School
Deryn Susman started the United Way Youth Venture Team, Sizer Cubbies, after she learned of a mother and children who were forced to flee from their home, leaving all of their prized possessions behind. Deryn and her Venture Team were inspired to help traumatized families like these, providing them with free teddy bears, and holding an annual fundraiser to bring awareness and support to the important cause. Deryn will be going to college to gain a dual degree in theater and special education.
---
2013-2014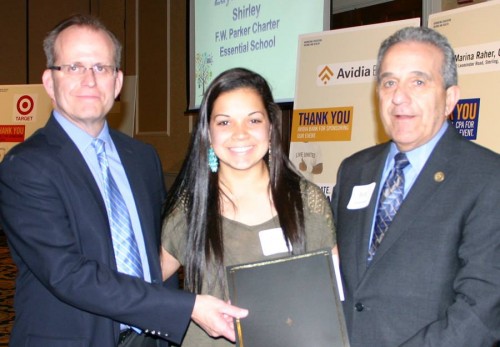 Zayna Basma
Goals For Nets – Francis W. Parker Charter Essential School
 Zayna is highly involved and committed to the entire Parker school community where she is an active leader within the UWYV program at her school. By taking her skills and interest in soccer, Zayna, along with her siblings and fellow teammates, turned them into a unique Venture project called Goals For Nets, a summer soccer camp which raises money to buy bed nets for families in Africa to help prevent the spread of malaria. Through this Venture Zayna has not only aided two communities in need of her help, but she has also paved a path for her younger siblings to take up the reigns of leadership for the Venture as she takes her next step to college. Zayna embodies everything one hopes to see in a Venturer and her leadership will not soon be forgotten.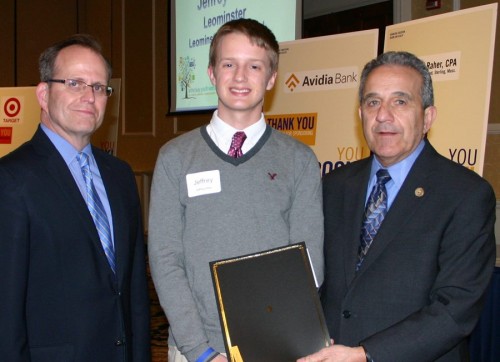 Jeffrey Dike
Friends of Rachel's Challenge – Leominster High School
Jeffrey Dike took on the task of helping starting a club at the school to foster a more positive school atmosphere by empowering the students to have a better understanding of how to end bullying at the school. This soon turned into Jeffrey's Youth Venture, Friends of Rachel's Challenge. After seeing the positive impact that this club had on the student body Jeffrey took it a step further and helped turn it into a Venture project so that the club could help more than just Leominster High School. He and his teammates soon began to turn the project into a workshop that included everything from videos, ice breakers and fun activities to help better educate students on how to handle bullying. They have been able to reach out to local schools, organizations like the Boys and Girls Clubs, and conferences like the BRACE Conference at Worcester Vocational.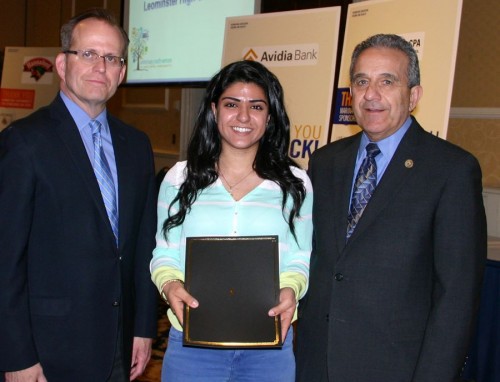 Remie El-Hayek
United We Stand For All, Mama Africa – Leominster High School
Recognizing the need to help the homeless and less fortunate in her community when she was in the eighth grade, Remie started her youth venture United We Stand For All and was able to open up a soup kitchen called the Daily Bread. There she and her teammates serve breakfast every Saturday for those in need, using the rest of the days of the week to raise money and donations to ensure that the kitchen was fully stocked every Saturday and have been doing so for the last five years. She then took this Venture a step further and for the last three years United We Stand For All has hosted a city wide dinner for Christmas, ensuring that everyone in Leominster has a full belly and company on the holiday. Not only did Remie become an active member of the Venture Friends of Rachel's Challenge, but as a sophomore Remie also started another Venture called Mama Africa. This is a project where she works directly with the Peace Corps to teach people how to create sustainable farms. She even raises money for the people of Africa to survive as they learn to be sustainable farmers.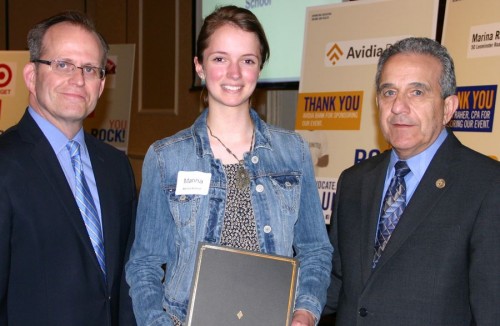 Marina Sheid
MLK Day of Service, Outdoor Classroom, Satellite Garden – North Middlesex Regional High School
Through UWYV, Marina became an integral leader of transforming the school's neglected courtyard into a community garden. Because of her efforts, the community can now have healthy free alternatives when they visit the local food pantry. She even went on to write a grant for the garden and was awarded $20,000 to help build a greenhouse and hydroponics facility for the gardening program. Marina didn't just stop her service career with the garden, but wanted to do more. Through the UWYV program Marina created a program to begin an annual MLK Day of Service in the community. Her venture has engaged over 120 volunteers in service ranging in projects from painting murals for the garden and making fleece blankets for the homeless. We will look forward to hearing all of the positive impacts that Marina will continue to make as the looks to get her degree in sustainable agriculture, turning her service learning into a lifelong commitment.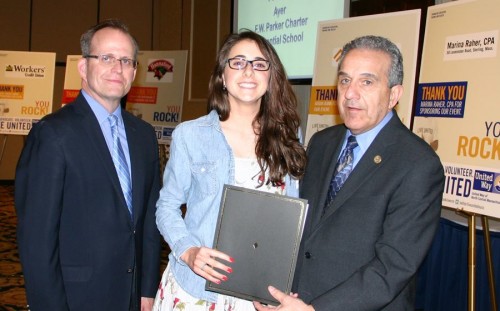 Shannon Tucker
Simple Treasures – Francis W. Parker Charter Essential School
Despite already being deeply committed to serving her community, Shannon continued to find other ways to help the communities in need through her Youth Venture Simple Treasures. For Shannon, she knew that she wanted to help make a difference by helping abused women and children. However instead of picking just one community, Shannon wanted to help as many as possible. Through her work, with Simple Treasures, Shannon has been able to assist abused women and children locally in Fitchburg, in bigger cities like Boston, and even internationally in the Dominican Republic.