Portrait of a Graduate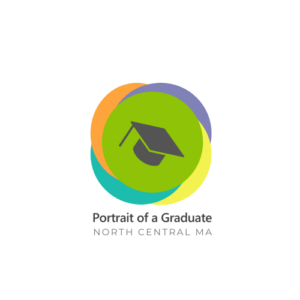 In 2019, MWCC was selected as a recipient of the Barr Foundation's new "Portrait of a Graduate" grant program, described as a collective vision of what all high school students will know and be able to do by graduation. MWCC was one of 14 awarded communities in New England for the Portrait of a Graduate Grant. This grant program included local school communities as a joint collaboration. The districts included:
Fitchburg Public Schools
Gardner Public Schools
Leominster Public Schools
Winchendon Public Schools
Mount Wachusett Community College's Early College programs
What is Portrait of a Graduate?
Many high schools operate under a set of policies and practices that can feel disconnected from a larger vision for students' success. For schools to successfully educate all students for the realities of our rapidly changing world, communities must construct a new understanding of what school could look like. That's where a portrait of a graduate can help.
Over the period from January – June 2021, communities across the Northeast including, Fitchburg, Gardner, Leominster and Winchendon collaborated to:
Examine graduates' readiness for college and career
Review existing student outcomes frameworks
Identify knowledge and skills all community graduates will attain
Develop an action plan for using a portrait of a graduate to advance student outcomes
This process offered an opportunity to outline a community's own values, align work that's already in place, bridge existing gaps, and guide future decision-making.
Phase 2 of the POG Grant was implementation of a 10-Month Action Plan that included stakeholder engagement work, exploration of models and strategic implementation to ensure that:
Districts develop a community culture that reflects POG values and attributes
POG attributes are being realized through the curriculum for ALL students
There is diverse and equitable access to POG strategies and changes