Get Involved, Support our Efforts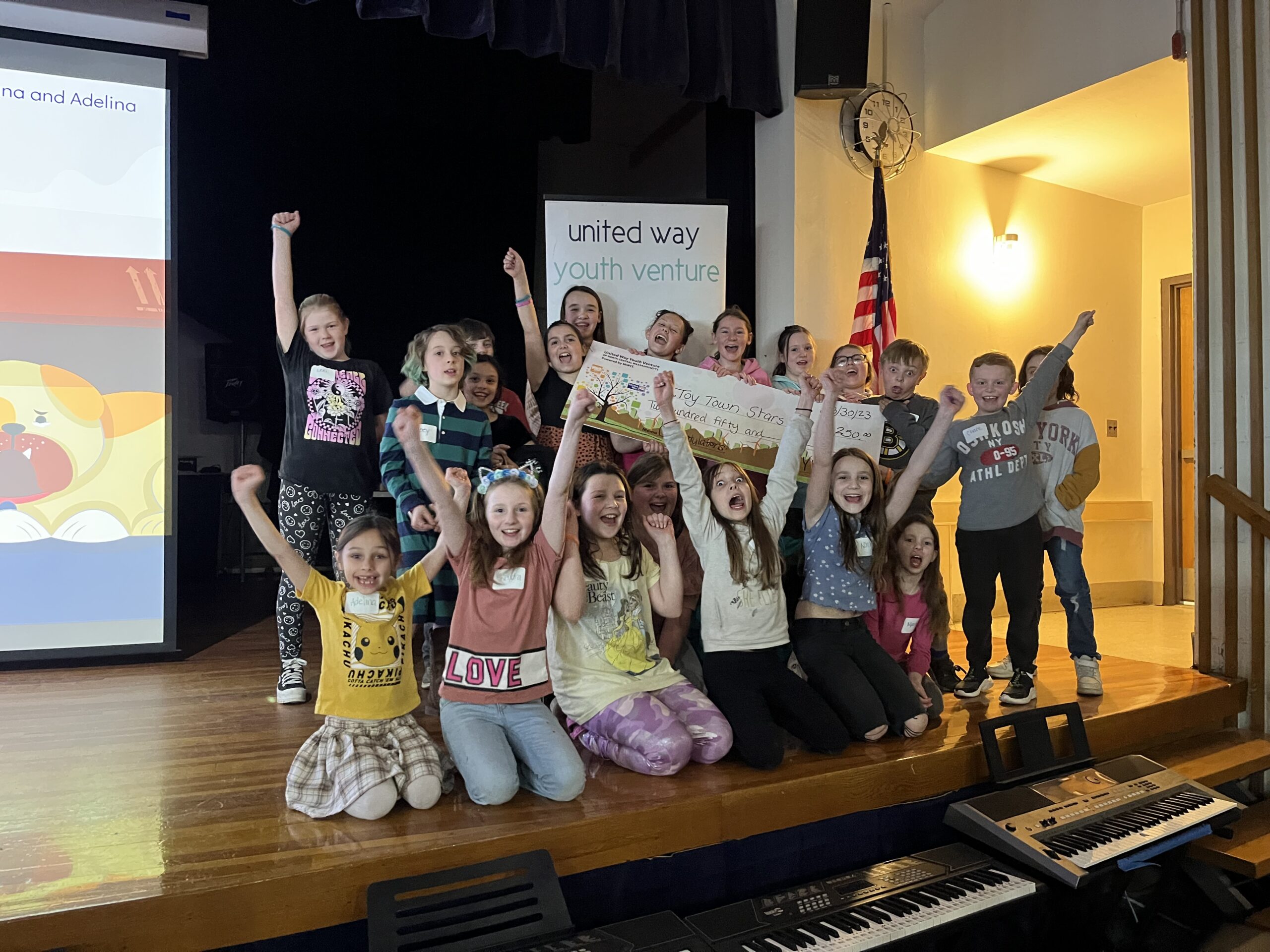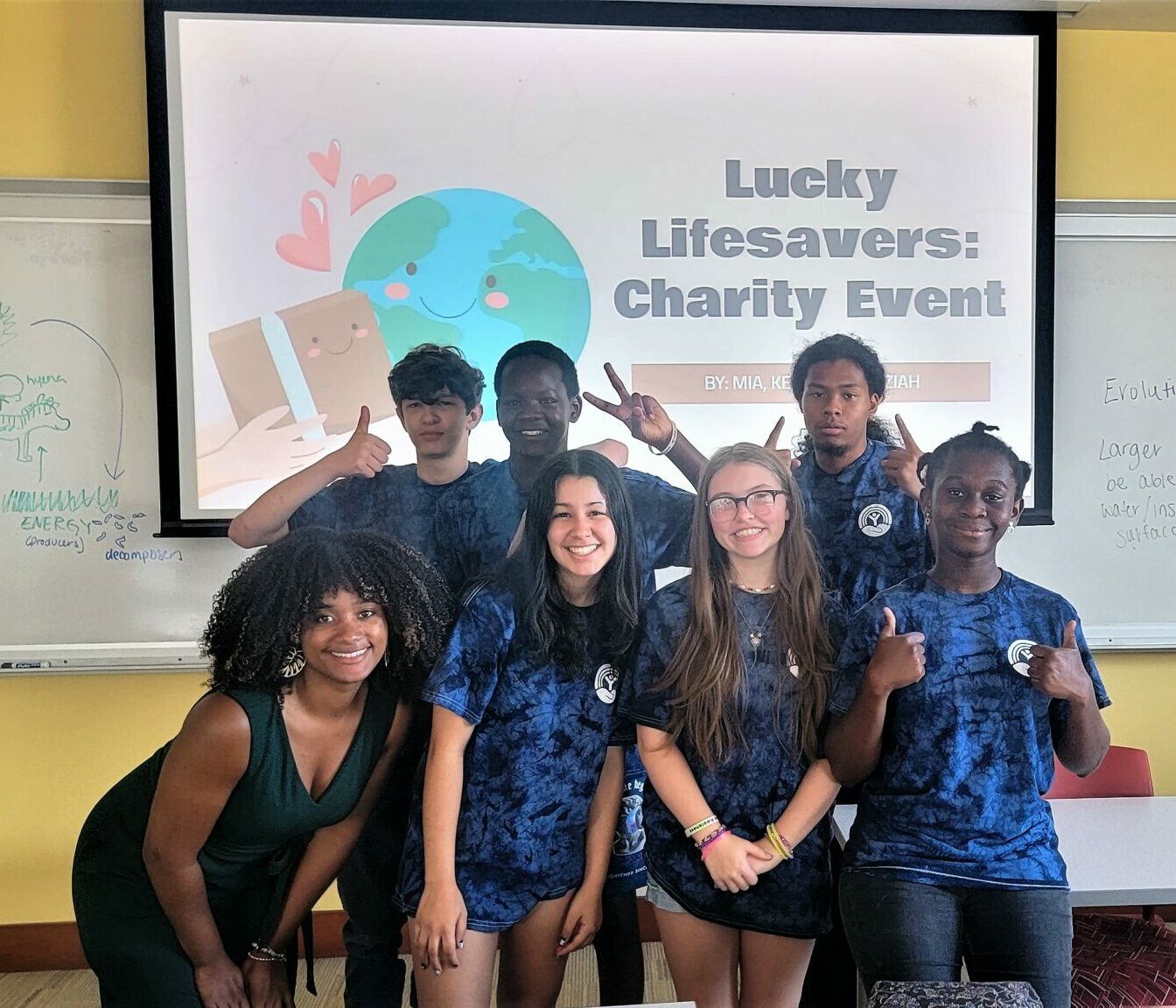 UWYV is independently funded and relies on the support of organizations and community members like you. Your support is critical to enabling continued efforts to cultivate social innovation and youth leadership development in North Central Massachusetts.
Here's how you can help:
Click here to make a financial donation
Click here to read about sponsorship opportunities
YOUR DONATIONS
Fuel new team launches with up to $500 in seed funding for sustainable Venture plans.
Support UWYV program expansion into underserved NCM communities and schools.
Bring social entrepreneurship and experiential learning to the classroom through curriculum integration.
YOUR TIME
Volunteer to serve as a panelist.
Mentor a Venture Team as an Ally or Technical Ally, a non-controlling adult advisor.
Help with a Venture-sponsored community event or project.
Contact us TODAY to let us know how you would like to help! uwyv@mwcc.mass.edu, 978-630-9201
THANK YOU to all of our past Panelists!
Liz Ahlin – Retired Guidance Counselor, Gardner Middle School
MaryAlice Aker – Principal, Toy Town Elementary School
Alicia Berrospe – Director of Special Education, Fitchburg Public Schools
Evan Berry – Retired UWYV Program Manager
Kristina Bogosh – Assistant Principal, Oakmont Regional High School
Paula Bolger – Principal, Gardner High School
Jeffrey Boudreau – Board Member, Ash-West Foundation for Academic Excellence
Stefanae' Bowen – Pathways, Mount Wachusett Community College
Tom Brennan – College Student
Jenn Brideau – Owner, Three Clovers Social Media
Tom Browne – Principal, Montachusett Regional Vocational School
Kristen Cantebury – 6th Grade Special Educator, McKay Arts Academy
Dayana Carlson – Assistant Principal, Montachusett Regional Vocational Technical School
Alexis Chabot – ABA Tutor, Sky View Middle School
Craig Chalifoux – Principal, Longsjo Middle School
Ethan Chandler – Student and Venturer, Karate for Kids, Fitchburg High School
Peter Chirichiello – Director, GEAR UP, Mount Wachusett Community College
Kathleen Ciccolini – Principal, Samoset Middle School
Barbara Cohen – ELL Teacher, Oakmont Regional High School
Jessica Connors – Staff Assistant, Mount Wachusett Community College
Darien DaRosa – Parent Liaison, Sky View Middle School
Karen DeAngelis – Assistant Professor, Fitchburg State University
Bill Denzel – Dean of Students, Sky View Middle School
Courtney Dunn – Superintendent Administrator, Gardner Public Schools
Anita Edwardsen – Paraprofessional, Northwest Elementary School
Ben Ewing – Board Member, Ash-West Foundation for Academic Excellence
Denise Fernald – Branch Manager, Avidia Bank
Melissa Fetterhoff – President & CEO, Nashoba Valley Chamber of Commerce
David Fiandaca – Director of Leominster CTEi
Lori Fiandaca – Guidance Counselor, Samoset Middle School
Jonathan Flayhan – Assistant Principal, McKay Arts Academy
Nicole Foley – Special Education, Samoset Middle School
Kaitlyn Foley – Media Specialist, Samoset Middle School
Gretchen Galat – Literacy Coach, Fitchburg Public Schools
Chad Garner – Communications Coordinator, Fitchburg Public Schools
Cathy Gaudet – District Nurse, Leominster Public Schools
Emery Gaudet – Community Leader
Jeanita Gaudet – Community Leader
Mike Gaynor – 7th Grade Science & Social Studies Teacher, Samoset Middle School
Brittany Giaimo – Special Education Teacher, Sky View Middle School
Christine Trainor-Girard – Assistant Principal, Crocker Elementary School
Jennifer Greene – Interim Director, Department of Children and Families
James Hachey – Director of Vocational Programs, Montachusett Regional Technical School
Jena Hardy – Community Outreach, Gardner Community Action Committee
Mark Hawke – Mayor, City of Gardner
Stephan Hay – State Representative (3rd Worcester District)
Deb Holloway – Student Success Coordinator, Parker Charter Essential School
Michele Houle – Guidance Counselor, Fitchburg High School
Matt Hunt – Littleton School Committee, Littleton Public Schools
Grace Hunt – 4th Grade Teacher, Russell Street School
David Iannaccone – Adjunct Professor, Mount Wachusett Community College
Christina Jaramillo – Special Education Paraprofessional, McKay Arts Academy
Debbie Jeffries – Teacher, Crocker Elementary School
Caitilin Joly – 8th Grade English Teacher, Sky View Middle School
Allison Jones – Sustainability Specialist, Bemis Associates, Inc
Mark Kasparian – Head Custodian, Longsjo Middle School
Kim Kelly – 7th Grade Math Teacher, Sky View Middle School
Neisha Kifer – Program Case Manager, Elizabeth House
Renee Kostka – Office of Teaching and Learning, Leominster Public Schools
Carol LaConti – 7th Grade Special Education, Sky View Middle School
Greg Lagoy – Captain, Gardner Fire Department
Joan Landers – Superintendent, Winchendon Public Schools
Taylor Landry – Natalie Higgins' Aide, State Representative
Catherine LaRoche – Director of Special Education, Shrewsbury High School
Nicole LeBlanc – STEM Specialist, Samoset Middle School
Colleen LeClair – Principal, Northwest Elementary School
Gold Lee – Student and Venturer, Sky View Middle School
Rebecca Leyva – Assistant Principal, McKay Arts Academy
Fran Longton – Volunteer Center Manager, United Way of NCM
LeniRae Martyn-Seidi – TRIO, Sky View Middle School
Karen McCrillis – Guidance Counselor, Gardner High School
Colleen Meaney – Director, Sizer Teachers Center, Parker Charter School
Terry Montemurro – Elementary Honors Academy Teacher, Crocker Elementary School
Jennifer Morin – Librarian, Oakmont Regional High School
Nicole Neal – Executive Director, Wachusett Manor
Natalie Nelson – Account Manager, United Way of North Central Massachusetts
Shelley Nicholson – Director – Brewer Center, Mount Wachusett Community College
Todd Niemi – Firefighter, Clinton Massachusetts
Christine Nogueira – Guidance Counselor, South Street Elementary School
Nelson Oliver – Vice Principal, Samoset Middle School
Mark Pellegrino – Superintendent, Gardner School District
Mark Pierce – Principal, McKay Arts Academy
Bruce Platzman – CEO and Founder, Affordable Interior Systems
Noah Raynor – Sports and Recreation Director, Clark Memorial YMCA
Sarah Richard – Public Relations, Gardner Animal Shelter
Gloria Rios-Monarrez – SEPAC Out of District Liaison, Littleton Public Schools
Brandon Robbins – Assistant Manager, Ginny's Helping Hands
Dana Roberts – Senior Vice President, Fidelity Bank
Tamra Robichaud – Kindergarten Teacher, Northwest Elementary School
Ben Robinson – Vice President, Ash-West Foundation for Academic Excellence
Carol Robison – Guidance Counselor, Fitchburg High School
Victor Rojas – Assistant Director of GEAR UP, Mount Wachusett Community College
Stephanie Santucci – Leominster Education Foundation
Alex Sholtes – Counselor for GEAR UP, Mount Wachusett Community College
George Simmons – Ashburnham Lions Club
Justin Sparks – Ashburnham-Westminster Regional School Committee
Melody Stockdale – Student Program Support Administrator, McKay Arts Academy
Jeff Sullivan – Principal, Fall Brook Elementary School
AJ Tourigney – Chief of Staff, Mayor's Office, City of Fitchburg
Mark Trainor – Assistant Principal, Sky View Middle School
Linda Trowbridge – Program Assistant, Mount Wachusett Community College
Judy Tysinger – Office Manager, Price Chopper
David Uminski – Principal, Oakmont Regional High School
Jim Vander Hooven – President, Mount Wachusett Community College
Migdalia Velez – Director, MOC Fitchburg Family Resource Center
Sara Vettese – Director, Early College & Dual Enrollment, MWCC
Jess Vezina – Principal, Murdock Middle School
Michelle Waalkes – School to Career Internship Coordinator, Leominster High School
Monica Whitehouse – Branch Manager, Workers Credit Union
Jennifer Williams – Sales & Service Retail Manager, Workers Credit Union
Gina Wironen – Retired Leominster Public Schools Administrator
Jeff Wironen – Community Member
Kerry Wong – Reading Interventionist, Longsjo Middle School
Candace Wright – Owner, Timberlost Farm
Vicki Zarozinski – Head of Guidance, Montachusett Regional Technical School
Anthony Zarrella – Councilor At Large, Fitchburg City Councilor
Jennifer Zumwalt – PTO Treasurer, Frances Drake Elementary School