Meet Our Team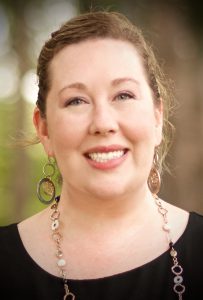 Fagan Forhan, Dean of K-12 Partnerships and Civic Engagement
As a 1998 graduate of the University of Massachusetts at Amherst with a degree in Psychology, Fagan has consistently and passionately been involved in many facets of community service and has served on numerous boards and committees. Before coming to the Center in 2006, Fagan worked for six years with the Massachusetts State Legislature as Chief of Staff for former State Rep. Brian Knuuttila as a liaison for local nonprofits and constituents. In her current role, Fagan provides strategic direction and oversight of implementation of all Center programs, including AmeriCorps Job Ready and United Way Youth Venture of North Central Massachusetts, as well as providing oversight and program development/structure for internships and service learning and career placement. Fagan assists community-based supervisors in developing meaningful and reciprocal student placements and works with faculty to integrate service learning and civic engagement projects into curricula that benefit our greater community and provide students with practical experience.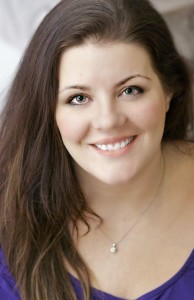 Lauren Mountain, Director
In her current role as Director of the United Way Youth Venture program, Lauren contributes to the MWCC Brewer Center's efforts to spark entrepreneurial spirit in young people and cultivate their inspiring self-directed community Ventures. She is responsible for oversight of the program ensuring delivery of high-quality programming to nearly 15,000 area youth; providing support for 23 partnering organizations including K-12 schools, MWCC, and Girl Scouts; and facilitating spread of the UWYV program nationally through other local United Way organizations. Lauren's role also includes leading the Changemaking movement in North Central Massachusetts, which connects stakeholders of education to the opportunity to learn and practice empathy, leadership, teamwork and problem-solving on a community level.
Lauren Mountain is a graduate of Northeastern University with a degree in Political Science and minors in Business and International Relations. She also earned her Masters of Business Administration from Suffolk University with a concentration in Health Care Administration. Lauren's varied work experience includes nine years of nonprofit and board management, including running the U.S. Chamber of Commerce's Institute for Organization Management, a professional development program for chamber of commerce and association executives; managing global membership for an international association of corporate real estate executives; and volunteering for the PKD Foundation's Walk for the Cure. A lover of lifelong experiential learning, Lauren has worked in a variety of industries and roles including health care, government, education, staffing, accounting, law, construction management, retail, and manufacturing.
lmountain@mwcc.mass.edu | 978-630-9201
Rachel Vargeletis-Peguero, Outreach Liaison
Rachel is the newest member of our full-time staff, and a returning team member to UWYV. She is a graduate of Fitchburg State University, where she earned a bachelor's degree in Human Services. Rachel previously worked on the team as an Outreach Specialist, and later completed a year of service as a Commonwealth Corps member with UWYV in 2019. Rachel returns to us as a licensed social worker after working for the Department of Children and Families, bringing with her a keen insight and knowledge on student's social and emotional development and mental wellbeing. Her work experience includes business ownership, leadership positions in civic engagement, retail management, social services, teaching, and digital marketing. Rachel also has had the privilege to volunteer with many meaningful organizations over the years including Habitat for Humanity Restore, Ginny's Helping Hand, Athol Public Schools, and the MWCC Students Serving our Students (SOS) office.
In her current role, Rachel will be responsible for youth outreach at partnering schools and organizations, supporting new and existing partnerships, in addition to delivering and facilitating quality programming through the UWYV framework. Rachel intends to leverage her passions and skills in graphic design, student engagement, mental health, mentoring, advocacy, and education to add further value to the Youth Venture program in the coming years.
Rachel lives in Leominster with her husband and 2 pups, and enjoys spending her free time laughing as much as she can, hiking, being outside, or hanging out with friends and family.
rvargeletis@mwcc.mass.edu | 978-630-9471
Rohanji Novas, Outreach Liaison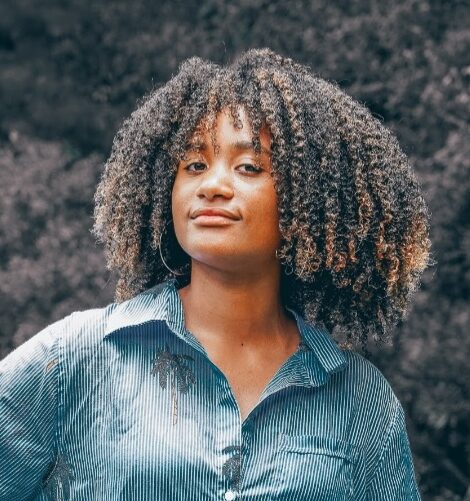 Rohanji Novas was born in the Dominican Republic and moved to the United States when she was 9 years old. Her years in school were spent being actively involved while getting used to a new language and culture. Her engagement in school activities such as after-school programs and sports made her realize the impact involvement plays on a student's educational achievement.
She attended Mount Wachusett Community College and graduated with an associate in biology. While in college, she started working for GEAR UP as a math and science tutor. This opportunity filled her with a sense of purpose as she met with students whose stories were like hers every day. Today, she continues to help her students be aware of the opportunities around them and helps create an environment where they feel a sense of belonging.
Her passionate skills include connecting with students with English as a second language, mental health, student leadership, education, and mentoring.
Her love for Biology still follows her. Rohanji's favorite color is green, she takes care of a baby turtle named Ninja and enjoys spending time with her tropical plants.
rnovas1@mwcc.mass.edu | 978-630-9138