Introducing the Newest Members of the Launched Venture Community!
Congratulations to all on your successful panel presentations!
Cool the School, Sky View Middle School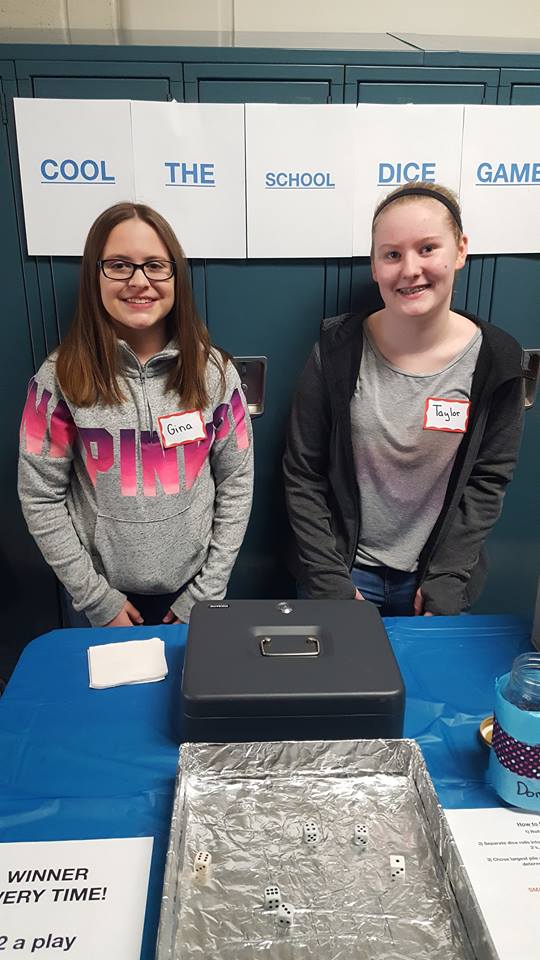 Launched: Thursday, December 14th, 2017
It's no secret that hot school buildings make for a difficult and uncomfortable day in the classroom. In attempts to address this issue, teachers at Sky View Middle School usually purchase and bring in their own fans that are often loud, uncleaned, and are apt to transmit dust and debris into the air. Cool the School is a Venture team that realized that when students are hot and uncomfortable, they are unable to focus, which affects their academic performance. These students researched environmentally friendly (and noise friendly!) fans and are now raising money to purchase fans for their school, and ultimately other schools in the Leominster district.
Pennies 4 Pawz, Mount Wachusett Community College
Launched: December 15th, 2017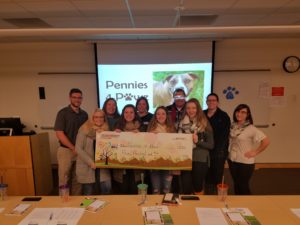 Pennies 4 Pawz is a Venture Team committed to improving the lives of the dogs at the Gardner Animal Shelter. They are raising funds to be able to purchase and install pet-safe turf to replace the outside area currently covered in rocks that are painful and damaging to the dogs' paws, nails, and overall health. The team has partnered with several local stores to sell homemade dog treats as a way to raise money and awareness.
Operation American Hero, Leominster High School
Launched: January 9th, 2018
Inspired by their own family military history and others who fought for the freedom of the United States, Operation American Hero is a Venture Team thatis committed to helping local veterans. They have created a clothing line which features American pride slogans and sell their products to raise money to support veterans through such organizations as Leominster Veterans' Services. The Team hosts additional fundraisers such as a Paper Lantern event and an Antique Car Show.
The Animation Club, Francis W. Parker Essential Charter School
Launched: January 12th, 2018
Following their passion for careers in the field of animation and graphic design, members of the Animation Club at Parker Charter Essential School decided to create a Venture to help students learn about animation, as well as the skills needed to be successful in the field. This Team will establish a first of its kind animation club open to all Parker students, and are working to bring in new equipment and skill based workshops that can help develop the next generation of animators and graphic designers.
AAOA Adolescents Against Opioid Abuse, Oakmont Regional High School
Launched: January 25th, 2018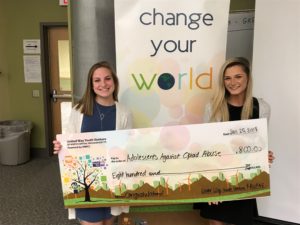 Having been personally impacted by the deadly opioid epidemic that is raging across the United States today, the students of AAOA want to go beyond the basic lessons the school gives on opioid abuse. These students will work hard to increase awareness of the warning signs and problems that come from opioid abuse within the student body, and work with local opioid-focused nonprofits to raise funding for the needs of victims and their families.
#ETA (Empowering Teens with Anxiety), Oakmont Regional High School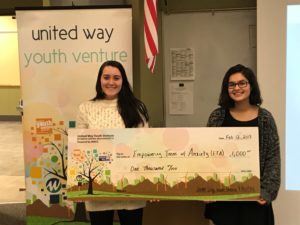 Launched: February 12th, 2018
Members of the #ETA (Empowering Teens with Anxiety) Venture Team are addressing the need for wider-spread awareness regarding teenage anxiety with the hopes of expanding support resources for those struggling with anxiety in the school. The Team will offer services such as lessons on coping strategies and building sensory rooms for anxiety relief.
#L.I.F.E. (Leaders Innovating, Fascinating, and Engaging), Oakmont Regional High School
Launch: February 12th, 2018
Members of the #L.I.F.E. (Leaders Innovating, Fascinating, and Engaging) Venture Team believe that students deserve access to information regarding the basic life skills they will need to be successful in adulthood. The Team is aiming to develop a life skills program within the Ash-West school district which will offer lessons and information in such topics as finance, culinary arts, and home-care.