Hello, everyone! My name is Scott Higgins and I recently accepted a position as Outreach Specialist with the United Way of North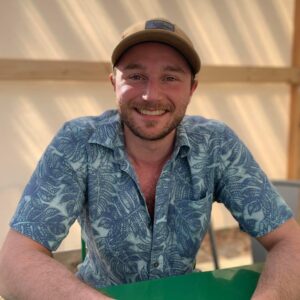 Central Massachusetts Youth Venture team. I am also a student of Mount Wachusett Community College, enrolled in their Early Childhood Education certificate program. I am from the North Central area and just moved back after spending the last ten years in Boston, where I attended UMass Boston and received my bachelor's degree in English literature.
The energy on the beautiful MWCC campus is vibrant and inviting. Staff and students alike create a real sense of community, which is no small feat for a commuter college. Having the unique position of joining MWCC as a student and staff member, I have experienced campus life from both sides and neither has disappointed. The classes are engaging and informative, there are ample clubs, organizations, and activities to get involved in, and there are so many resources available to assist students financially, emotionally, and academically. As a member of the staff it was a joy to meet and get to know my colleagues, who all made a point of warmly welcoming me. I look forward to continuing to build my relationship with the members of this fantastic college community.
I also look forward to getting to know you, the readers. Though I have topics I already plan on covering, like the upcoming series on the green technology and initiatives here on the MWCC campus, I would love to hear your questions and requests! At the bottom of every blog post I will include my email. Please feel free to contact me with any questions, comments, or topics you'd like me to cover. Hope to hear from you soon!
Scott Higgins
Shiggins5@mwcc.mass.edu