by Miranda Jennings,  of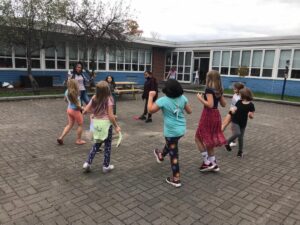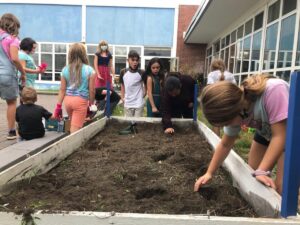 Heal Winchendon
What an amazing crew of Changemakers we have at Toy Town Elementary School! After a fun, warm-up to get the positive energy flowing, kids planted garlic in the school garden, which was their idea after learning about food insecurity in town last week. Then we did some leadership and teambuilding activities with students from The Winchendon School to build confidence and creativity.
Then the kids identified their skills, passions, and causes they want to make a difference for in town. We finished off the day making Halloween "Hands" for each student to give to someone they are grateful for (like giving them "a hand"/round of applause).
Thank you so much to Gloria Arslanian Wirtz and Tamarah Shirelle for their leadership, The Winchendon School for awesome students leadership, United Way Youth Venture of North Central MA for providing the curriculum, Toy Town Elementary for hosting, and most of all to the Youth Changemakers and their families for being so awesome! Say tuned to see what community cause they pick to work on for their Changemaker projects!